LoginCreate the web page or open the web page to edit

1. To upload a new file and insert the file by its file name

On the web page, insert the cursor where you wish to load the file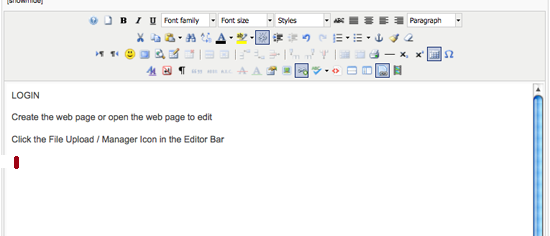 Click the File Upload / Manager Icon in the Editor Bar.




A new window appears

Choose the folder into which the file is to be placed eg Downloads

Click folder for Uploading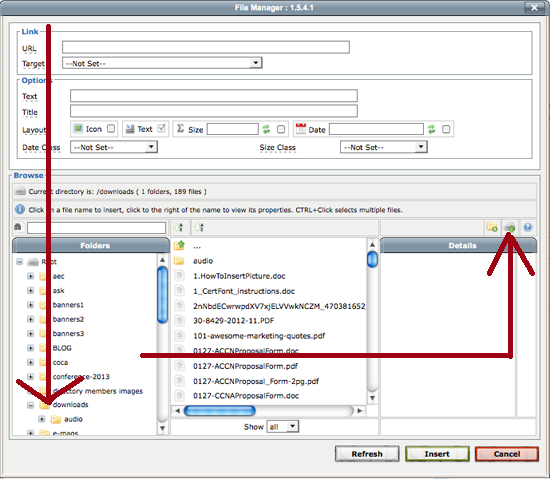 A new window appears

Click Add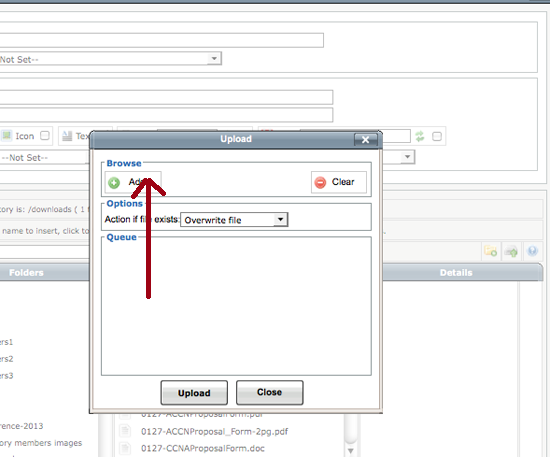 Locate the section of your computer where the file is stored

Highlight the file you want to upload

Click Open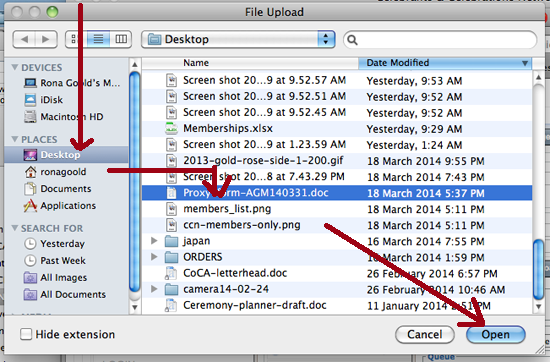 The upload window appears with the file in the window

Click Upload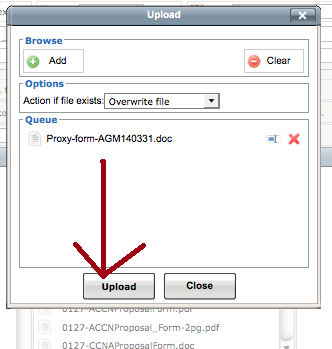 A new window appears with the uploaded file bolded

Click on the bolded file name

Check its name is showing in the URL line

Click the Target Dropdown Menu Arrow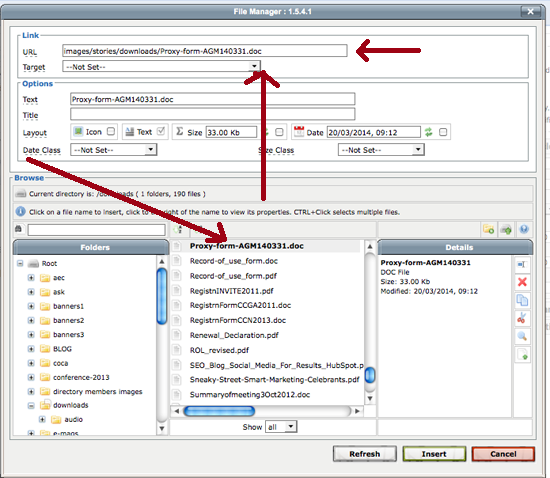 Choose the file to open in the same window or in a new window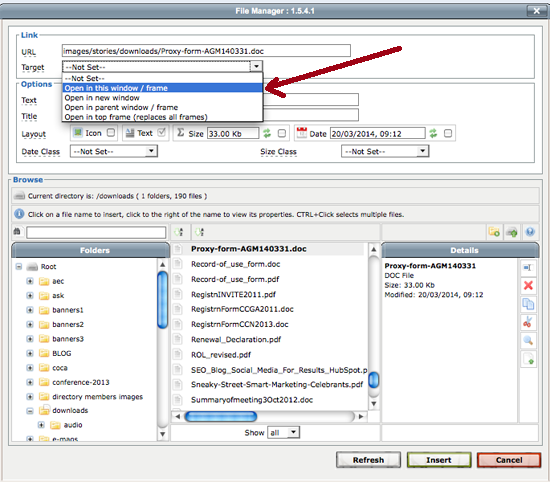 Type in the document title

Click Insert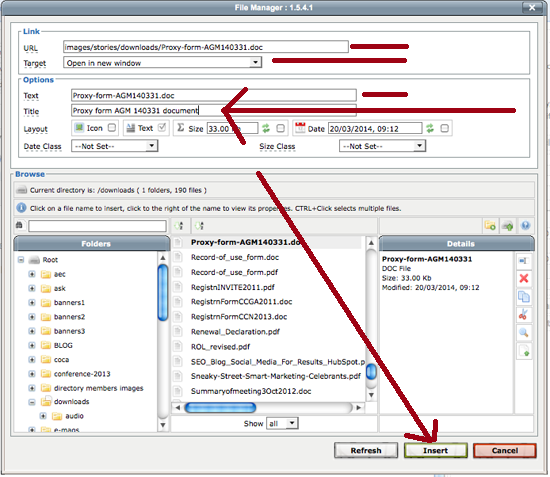 File will be inserted into the web page with this specific file name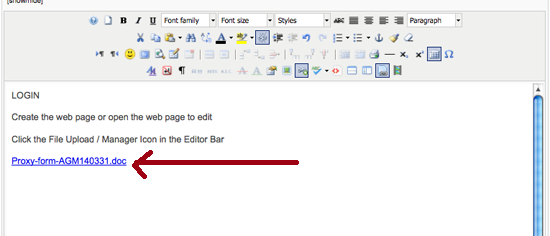 2. To upload a new file and insert behind a word or phrase on the web page

Type the word or phrase behind which to store the file

Highlight the word or phrase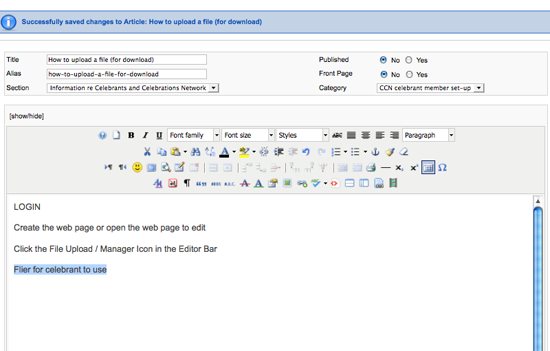 Click the Upload Icon


Upload the file as indicated in part 1.

Choose No to 'replace the link text with file name'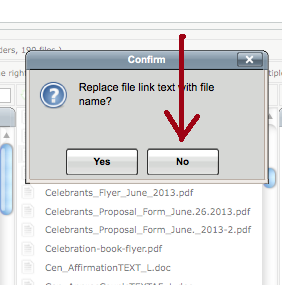 Needs image here to show how this works ???????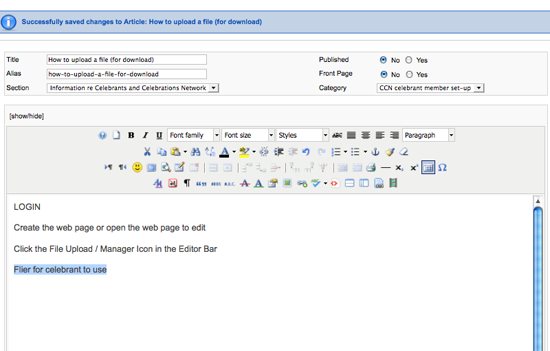 3. To upload an existing file and insert behind a word or phrase on the web page.

Here when the File Manager window opens:

Find the folder when the file is stored (1st column)

Find the file and click the file name so that it is bolded (2nd column)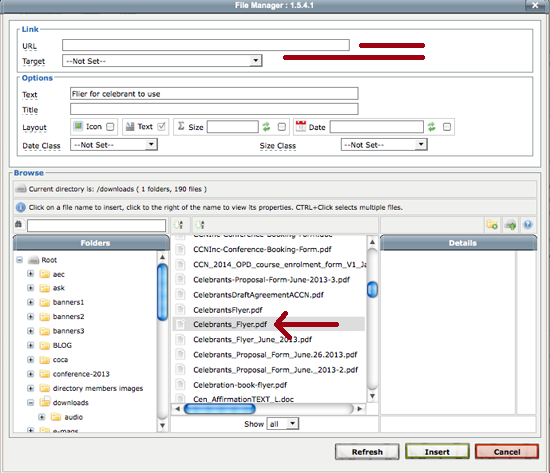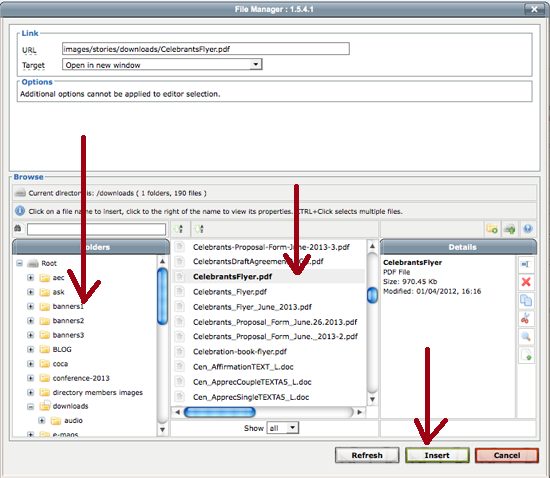 Click insert (3rd column)

Word or phrase should now be linked.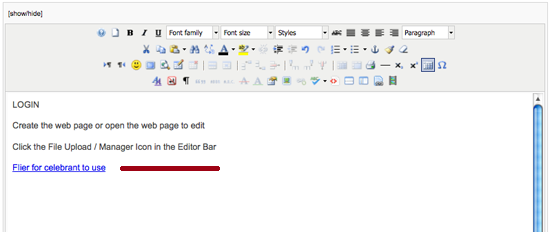 Remember to save your work -



Note:
On TCN websites you will need to be assigned the correct access to use the Apply - temporary save function.

Otherwise you will need to wait for approval between each save.

Contact us if you need access or more information.