Professional Celebrant Membership
Professional Celebrant Membership 2022/23 (until 30 June 23)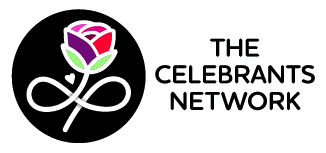 The Celebrants Network Inc Professional Celebrant Membership Includes:
JOIN NOW UNTIL 30 JUNE 2021 FOR
$100

$50!
DISCOUNTED MEMBERSHIPS:

The coupon code

TCN50

will be automatically applied at checkout for 50% off your membership and options!
Directory Entry as a Marriage/Family/Funeral celebrant in up to 3 geographic locations
An additional Memorials & Funerals entry with different text for Marriage/Family celebrants who also offer funerals in 3 geographic areas
Access to our exciting marketing plans
Exposure through our extensive social media outreach
Member discounts in the Shop
Member discounts for OPD and free or low cost network meetings and training
Member forums for sharing information and seeking advice
Access to The Celebrants Network Inc Community Outreach grants for community projects
Extensive Member Resource section with articles and templates, (certificates, forms, brochures, logos)
Phone and email help line
You may create and edit your own directory listings whenever you wish.
Group Insurance and CAL Copyright Licence are only available as additions to your membership - you must tick the box on the membership form to order these. (Group insurance $40 and Copyright Licence $60).

No refunds are available for cancellation of your membership prior to the end of your membership year.

IMPORTANT: By ordering and paying for The Celebrants Network Inc Celebrant Membership you are declaring
you are an independent civil celebrant
you are a Registered Marriage Celebrant - or
were previously a Registered Marriage Celebrant and wish to continue to offer other ceremonies - or
you have completed a course in funeral celebrancy, if applying for a funeral listing - or
you do not have formal training, but consider you have the skills and experience to offer the celebrancy services being applied for, and wish special consideration from The Celebrants Network Inc Committee
AND
you support The Celebrants Network Inc objectives including marriage equality, the role of professional independent celebrants, and the role of civil celebrations in upholding civil and human rights.
Note: You are asked to supply your Authorisation number or state details of your training. and if required, be prepared to supply evidence of that.
Contact us if you wish special consideration from the The Celebrants Network Inc Committee.