The Celebrants Network Inc Student Membership
Student Celebrant Membership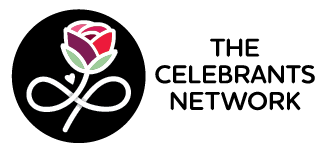 TCN Student celebrants will be undertaking a course of study related to celebrancy.
You will not have a directory listing but you will have access to the forums for discussion, newsletters, discounts and all the member pages on the website.
As soon as you are registered as a marriage celebrant or working as a funeral or family celebrant you can upgrade to full membership on application to the TCN Committee and payment of an additional fee. (the amount will be determined according to the date on which you upgrade.
IMPORTANT: By ordering and paying for a TCN Inc Celebrant Membership you are declaring
you do not have formal training, but consider you have the skills and experience to offer the celebrancy services being applied for, and wish special consideration from the TCN Inc Committee
AND
you support TCN Inc objectives including marriage equality, the role of professional independent celebrants, and the role of civil celebrations in upholding civil and human rights.
Note: You are asked to supply your Authorisation number or state details of your training. and if required, be prepared to supply evidence of that.
Contact us if you wish special consideration from the TCN Inc Committee.
TCN Constitutional Reference

2.2.2 Student celebrant membership

(a) TCN Inc Student Celebrant members are applicants who are:

(i) enrolled in a course of study in celebrancy; and

(ii) can provide evidence of (i) as required by the TCN Inc National Committee.

(b) Student Celebrant membership will give the Student Celebrant Members access to TCN Inc Members Only Information Sections and Forums, but not Directory Listings until they meet the requirements for Full Celebrant membership.

(c) TCN Inc Student Celebrant Members need to meet membership qualifications for Student Celebrants but they will not have voting rights at AGM and special meetings, nor will they be able to be elected to Committee meetings.

Membership website access

(a) TCN Inc Full Celebrant Members will have access to Members Only sections of www.celebrations.org.au for:

(i) Information sections;
(ii) Forums;
(iii) Webpages;

(v) other access as determined by the TCN Inc Committee.

(b) TCN Inc Student Celebrant Members will have access to Members Only sections of www.celebrations.org.au) for

(i); (ii); and (v) as (a) above
| | |
| --- | --- |
| Duration: | 1 year |
| Price: | $40.00 |