Sonia Collins
Your Batemans Bay celebrant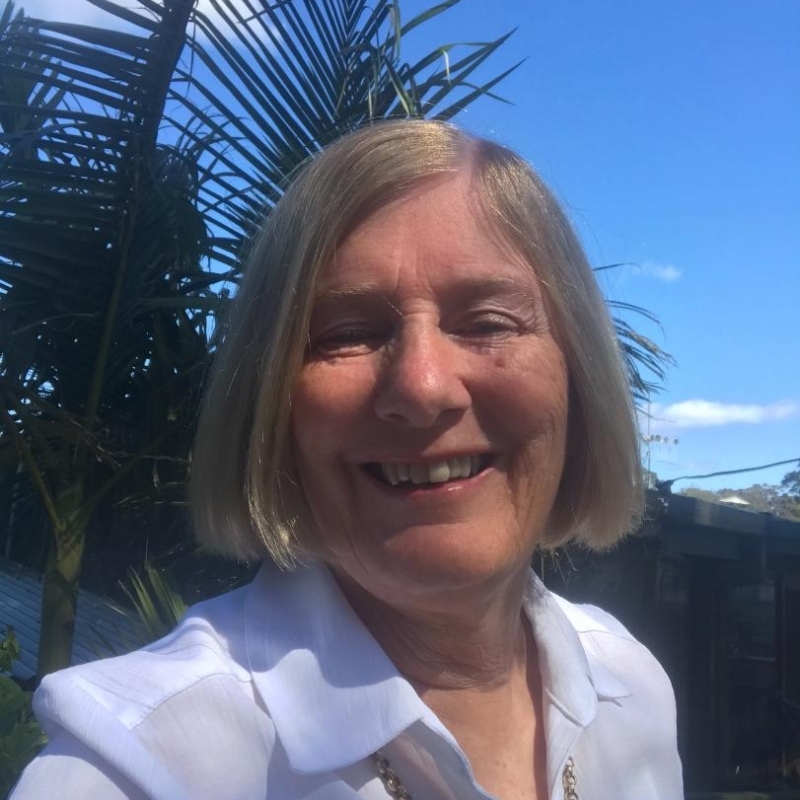 Celebrant background:
I live by the sea at Batemans Bay, NSW with my husband Marcus - who is also my sound and music man at weddings. We both love meeting new people and creating inclusive memorable ceremonies.
My hobbies are tai chi, beach walking and spending time with my family. I've been a marriage celebrant for 10 years and enjoy travelling up and down the coast and inland to Canberra to the amazing locations in this area
Why I'm a celebrant:
I'm a "people person". I spend time getting to know the couple and working with them to develop their ceremony - it is such an important day in their lives and I aim to make it a beautiful memory for them. Emails and phone or skype calls work just as well for couples who are further afield As a Family Celebrant for All Occasions I do more than weddings. With other ceremonies, such as baby namings, funerals, anniversaries and birthdays, I also get to know the family, working with them to develop the ceremony that suits their needs. I have performed combined marriage and baby naming ceremonies that have celebrated the beginning of a new family. I find it rewarding to be "asked back" to perform a second ceremony for a family. I have been asked to contribute knowledge of celebration and ceremony to other community activities with which I am involved.
Treasured memories:
Every celebration has its special memories.
Many ceremonies have moments that you remember for a long time - the unexpected tears from a tough looking groom, the child whose antics captivated the guests' attention, the whales passing by the beachside ceremony and singing, the girls who seem to mature overnight as they arrive as a stunningly beautiful bride on their proud Dads' arm, the surprise thank you note from the client who you never really felt connected with you, the tears and laughter at a memorial for a lost love one.
Celebrancy has brought many memories and enabled me to visit some wonderful locations that I would probably never have discovered.These memories are particularly special when couples and families maintain contact with me through facebook and emails.
I see their lives develop and realise I have contributed to their family history.
Tips :
1. Never have an outdoor wedding without a plan for bad weather. You may think that marrying in the misty rain is romantic but your guests will not thank you if they find themselves in their wedding finery while the wind blows the rain under their umbrella.
2. Be on time for your ceremony. No one expects a bride to be early but remember your guests and the groom and his party - they probably arrived 20 minutes before the ceremony time - don't keep them waiting especially if it is an outdoor ceremony where a long wait will make them uncomfortable.
and I'd like to say:
That anyone looking for a beach or headland wedding, naming or other celebration should consider the beautiful Batemans Bay area for their ceremony. I look forward to working with you to create a beautiful personalised ceremony
Areas serviced:
NSW South Coast and ACT
Celebrant Town/ Suburb:
Batemans Bay