Scott Broadbridge-Brown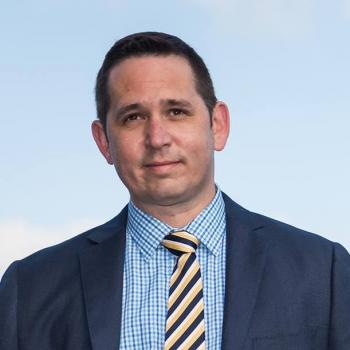 Celebrant background:
Dealing primarily in weddings and baby naming, my career as a celebrant has been blessed with so many wonderful people, experiences, venues and cultural beauty.
Everything from the two and a half minute legal right through to the heavily staged and theatrical affairs have blessed me with an amazing experience over these few years that have allowed me to grow and develop even further as a human being as well as a celebrant.
Why I'm a celebrant:
After a long career in IT where people only talk to you when they are already cranky this is a lovely change of pace! Seriously though, a life devoid of ceremony is a life only half lived. Its a privilege and an honour to help so many people celebrate the milestones in their life with dignity, love and where appropriate - humour.
Treasured memories:
One of my favourite ceremonies was that of a young couple that I'll affectionally call "My Hippies".
They had a rather whimsical approach to their special day and demanded a certain level of humour.
I honestly thought her father was going to punch me out afterwards and there was a rather tense moment as he came barrelling up to me at the reception.
Thankfully he bear hugged me and thanked me for the best ceremony his family had participated in.
Tips :
Once the music starts and you're heading down that aisle - don't forget to breathe!
Your celebrant is in charge and will tell you when to walk, when to stop, where to stand, when to talk, when to shut up, when to kiss and when to get out.
Take the time to enjoy all that is going on around you as your ceremony will be over in what seems like the blink of an eye.
Areas serviced:
Sydney, Eastern Suburbs, Inner West, North Shore, Hunter Region, NSW Central Coast
Celebrant Town/ Suburb:
Ashfield