Vincent Vaughan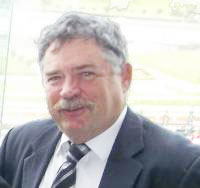 Celebrant background:
Teaching science and maths led me into computing. I need to interact with people and in the IT field there is little of that. I have always loved weddings and the joy it brings everyone not only the couple. Becoming a marriage celebrant was the perfect solution.
Why I'm a celebrant:
To be part of a couples best day of their lives.
Treasured memories:
My wedding.
Areas serviced:
Bayside and Mornington Peninsula
Celebrant Town/ Suburb:
Melbourne/Cheltenham