Helen Pearce Funeral Celebrant
Helen Pearce Funeral Celebrant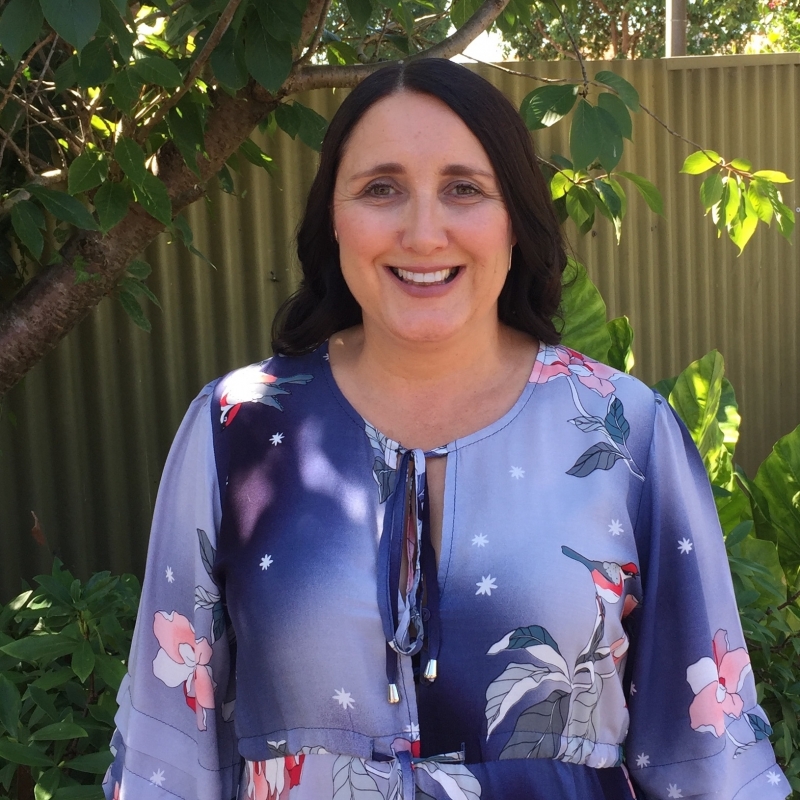 Celebrant background:
My husband and I are extremely proud of our four children, and we have been blessed with two grandchildren so far!! My family is my life.
I worked for nearly 30 years with people from diverse backgrounds and all age groups in the area of health care and management. Tact, sensitivity, energy, enthusiasm and flexibility were essential.

And I try to volunteer as much as I can- with school activities, football events, "Look Good Feel Better" Workshops (which helps improve well-being for people undergoing cancer treatment) and "Lets Talk Colac" (trying to reduce the stigma of mental illness).
Why I'm a celebrant:
I honestly believe that life is such a gift and is so precious. Life is about enjoying the journey and our relationships with loved ones are an important part of living our best lives. I want to empower and inspire people to appreciate and acknowledge, just what is important at this moment in time.Working from home is just the best way to live; you can plan "work" around family. I love being a full time family celebrant, and that is why I named my Celebrant business "Celebrate Our Lives".
This "job" is my life.
Treasured memories:
"Preparing your life story and pre-funeral ceremony planning" is something I am really passionate about.I was very honoured and humbled to be a part of the celebration of one of my dear friend's life. She showed amazing courage in preparing her life story and her funeral ceremony with me whilst she could.Working with her family and friends before and after her passing, and designing and delivering her funeral ceremony was such an absolute honour. Joining the family to deliver the ceremony at the Crematorium and then for the Scattering of her Ashes Ceremony was a further tribute to her life which will be remembered by all.
I have used my father as my "guinea pig" so to speak, and I have prepared his "life story and his pre-funeral ceremony" plan. It has been a wonderful experience for us both. I just wish I had had done this with my mother 18 years ago when she passed away. But I am so grateful I have this for my father.
Tips :
Use my knowledge and experience to help guide you in this preparation and take any extra stress out of the process.
My extensive funeral resource package includes all the information that can help prepare a ceremony that will be a fitting tribute to a person's life.
Poems/Readings/Prayers/Music ideas/Eulogy Preparation/Ritual Examples
I also have resources and information around grief and bereavement services.
Create a list of people to designate tasks too, to reduce stress and workload
And for "Life Story and Pre-Funeral Ceremony Planning": My Package ("My Life Story" Document and "Pre-Funeral Ceremony Planning Document" and presentation album options for the final presentation of the package).
I always prepare a package of the ceremony wording for family members to keep in hard copy and in digital form if they need to distribute to family and friends.
And please contemplate your own death while you are well. Take the opportunity to be with someone who is dying and don't be afraid. Discussions allow us to say and do what matters, with the people we love, before it's too late.
and I'd like to say:
To help families transition through their darkest hour is a blessing and a privilege.I would be honoured to assist you in arranging a dignified, personalised funeral service that pays tribute and honours the life of your loved one. I can help you to create a meaningful, memorable, fitting end of life tribute that reflects the needs, beliefs and values of your loved one and his/her family. I will deliver the ceremony with compassion, sincerity."What we have once enjoyed we can never lose. All that we love deeply becomes a part
of us." Helen Keller
Areas serviced:
VIC- Colac, Geelong, Great Ocean Road, Ballarat, Camperdown,
Celebrant Town/ Suburb:
Colac Victoria