Kylie A. Belford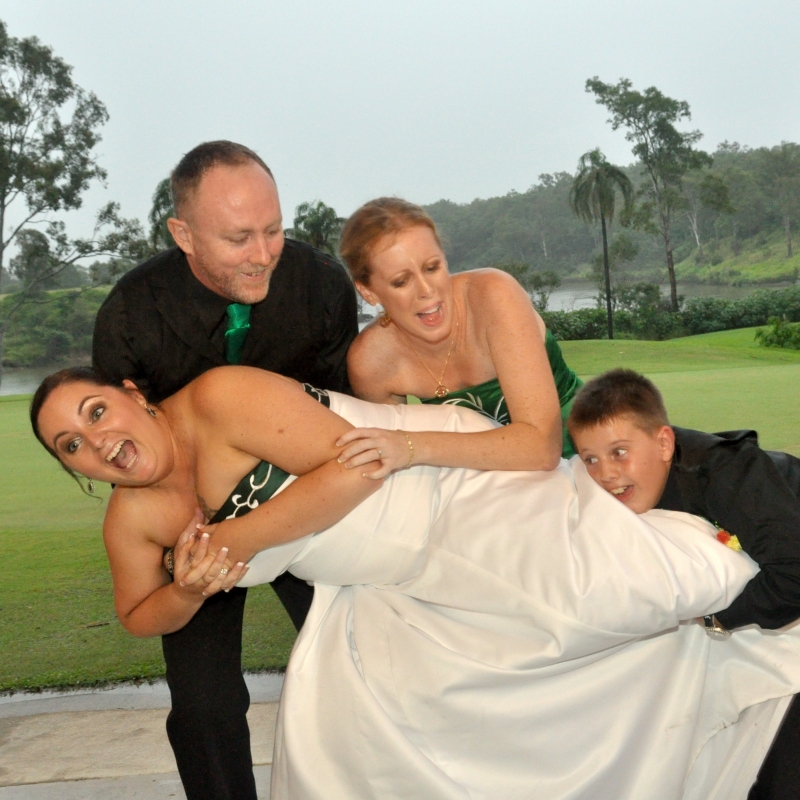 Celebrant background:
Was registered in 2013 after getting married myself.
Since then i have conducted many, many, many different types of celebrations!!
Why I'm a celebrant:
It's a long story but the abridged version is:
A friend of mine was getting married and 1 day at work we googled marriage celebrants, what they cost, what they do etc.
She turned to me and asked if she paid for it would I take the course and marry her and her fiance as my gift to her.....nervously i said yes!
I worked full time and studied part time and eventually got the nod of approval from the Attorney Genereal's office!
Sadly my friend and her fiance didnt make it down the aisle and I felt really awful - so offered to repay her to which she said "Don't be crazy....you're amazing at this"
so I stuck with it and quietly grew my business - never expecting it would take off as it did.
Many moons later she came to me again and asked me again "Will you marry us?"( different guy!!)
At their reception during their first dance I got all teary - something I dont usually do. I helped create that moment for them. And right then and their I knew I was meant to be a celebrant. I'd found my calling.
I'm so lucky to have found it at such an early age!!
Treasured memories:
All ceremonies are special and I value all my couples.
One that really does stand out to me happened on 9.1.18.
Earlier in 2017 I had performed a civil partnership for 2 lovely ladies. As soon as the new laws about same sex couples being able to marry came into effect they left a dozen voicemail messages for me saying they wanted me to do it the second they were able and wanted to meet up and do the paperwork ASAP.
The 9th was a warm sunny day and at 9am in the morning with 2 witnesses present they were legally married in the exact same spot I performed a civil partnership ceremony for them 6 months earlier.
They smiled from ear to ear the entire time.I drove home on cloud 9.
It's never about being thanked, 5 star ratings, praise or gifts. It is always about making 2 people sublimely happy.
Tips :
breath and enjoy every moment on the day because it the day flies by faster than you think!
Areas serviced:
Brisbane City and Suburbs; Darling Downs, Gold Coast, Sunshine Coast; Australia Wide
Celebrant Town/ Suburb:
Karana Downs