Vicki Ackers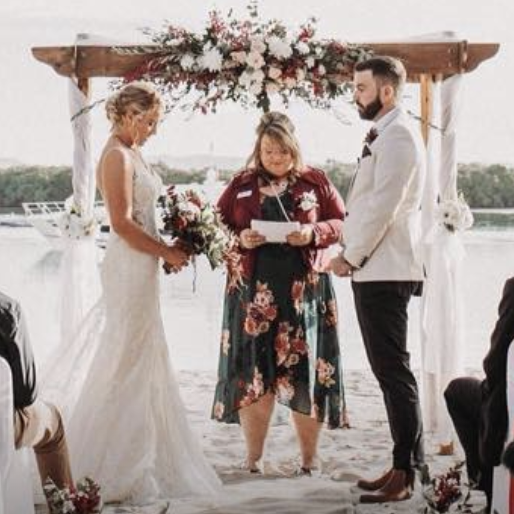 Celebrant background:
I am a local JP with a background in customer service, which has given me a great rapport with clients from a diverse range of backgrounds. I have only recently( in 2019) become a celebrant and I am loving every moment and only wished I had become one sooner.
I believe everyone deserves to be happy and to be happily married.
Why I'm a celebrant:
I am a romantic and believe in Love and happiness ever after. Especially having been lucky enough to be married for over 37 years myself.
Treasured memories:
Being able to marry my Son to his lovely Wife, as my first wedding performed.
Tips :
Every day is a new day to make memories.
Always be honest with yourself and your partner.
and I'd like to say:
Thankyou to my wonderful husband Geoff in helping me and believing in me.
Areas serviced:
Gladstone, Rockhampton, Fitzroy Are
Celebrant Town/ Suburb:
Berskerker
Phone:
07 4928 1029 / 0418281020