The Celebrants Network Inc - BLOG
This blog is updated by passionate celebrants. Make sure you subscribe so you don't miss the latest from The Celebrants Network

More Blog posts can be found in the Blog Categories to the right.
Do We Need a Bridal Party?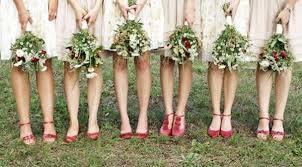 The History of the Bridal Party
During the "marriage by capture" era, close friends of the groom helped him to kidnap the bride from her family. The first groomsmen were more like a small army, fighting off the bride's angry relatives as the groom rode away with her on his horse.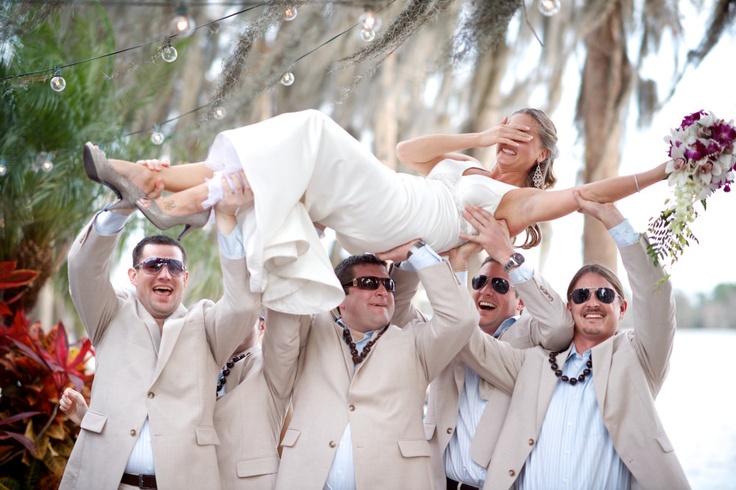 Bridesmaids and maids of honour became more common when weddings were planned. For several days before the marriage, a senior maid attended to the bride. This maid or matron of honour, as we know her today, ensured that the bridal wreath was made and helped the bride get dressed.
For a long time, bridesmaids wore dresses much like the bride's gown, while the groomsmen dressed in clothing that was similar to the groom's attire. This tradition began for protection against evil rather than for uniformity; if evil spirits or jealous suitors attempted to harm the newlyweds, they would be confused as to which two people were the real bride and groom.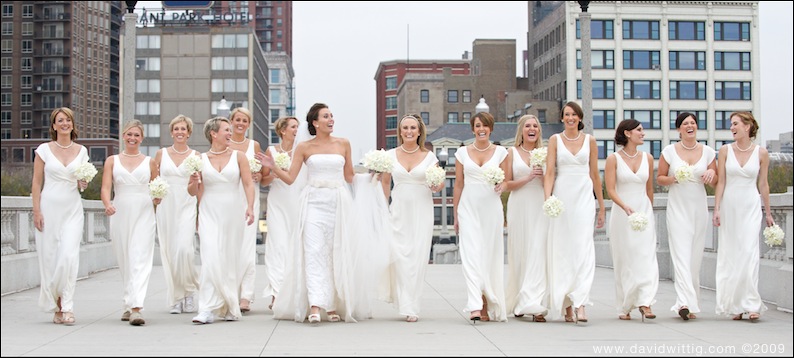 Over time this tradition has morphed into inviting a small number of your nearest and dearest to help you plan your special day and to carry out that plan on the day. Special responsibilities are given to the bridal party, for example: bridesmaids will go with the bride to chose outfits and have a number of beauty treatments whilst the groomsmen pick their outfits and sometimes engage in a group activity like go carting or golf.
Then on the day, they are given responsibilities such as: the Best Man holds the rings, the Maid of Honour holds the bouquet; the groomsmen hand out ceremony programs and the bridesmaids are in charge of making sure that the train on the bride's dress is sufficiently fanned and that the flower girls are looked after.
And they are all responsible for arranging buck's and hen's events.

So, do I actually need to have a bridal party?
The short answer is no - there is no legal reason to have a bridal party. However some people do like to have their closest buddies around them on their special day, sharing in the moment and helping them prepare, but it is not a prerequisite for getting married. A civil marriage ceremony only requires you and your partner, your celebrant and your two witnesses - everybody else is there to watch and help you celebrate.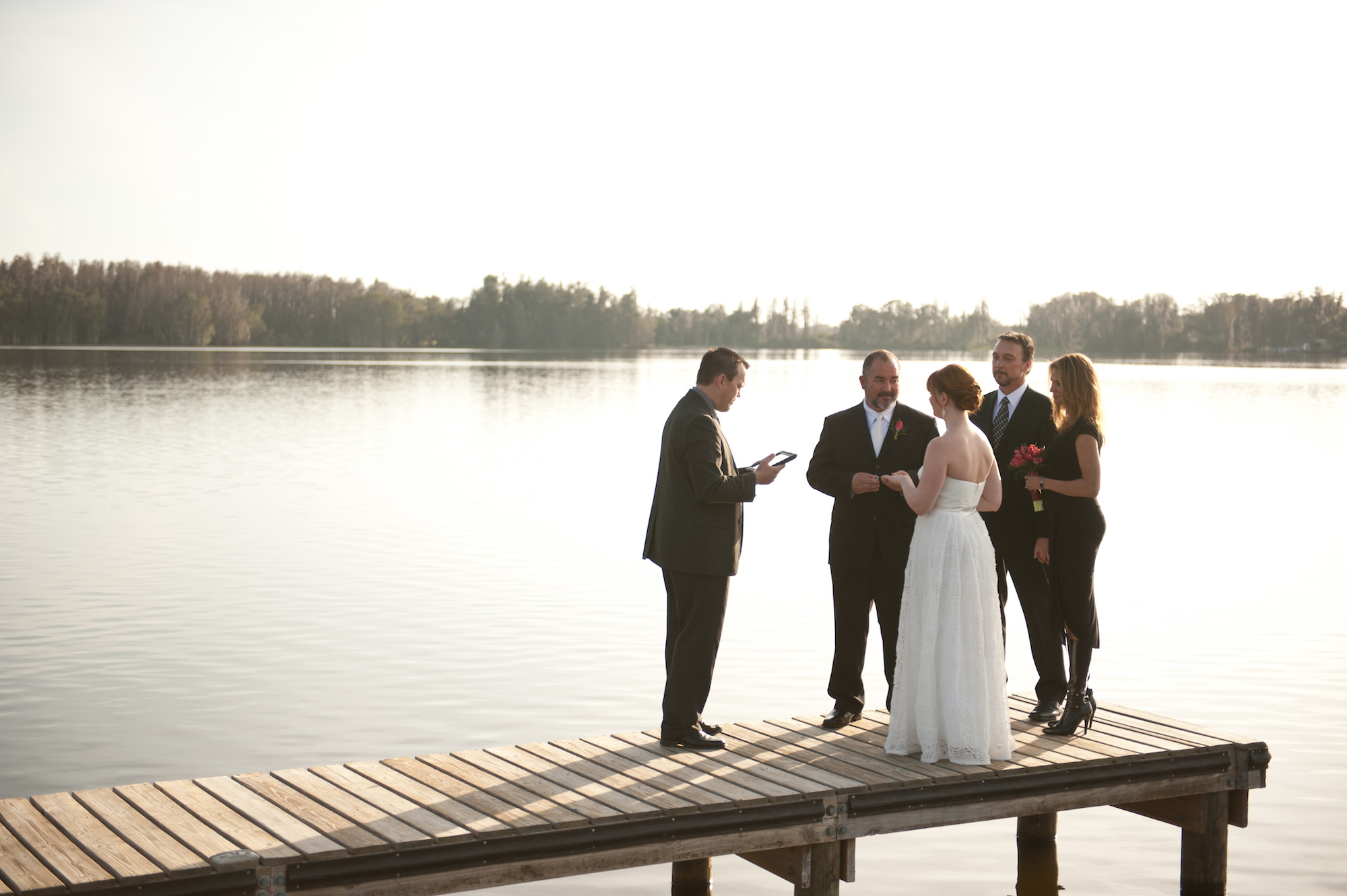 Some 'pros' to having a bridal party
You get to share the shopping with your besties, you have access to honest advice throughout, hen's/buck's parties are more fun with more than one person there! If you are feeling a bit stressed on the day, your best man is there to talk you through it and your bridesmaids are at the ready with the touch up lippy. Group photos are great fun and you have your best friends sharing your most special day with you from woe to go.
Some 'cons' that come with having a bridal party
Sometimes having a bridal party can be a bit of a drama. Before there was just you and your fiancé to think about, now you have a MOH a BM, 4 BMs and 5 GMs - Then you are plagued with questions: Is it going to look awkward if the numbers are uneven? Do you invite somebody just to fill the numbers? Will asking my 2 year old niece to be a flower girl balance the numbers out even though she won't know why she's there or even remember the day? What colours will they wear? Will they all were the same? My girlfriends are all different shapes and sizes, will the same dress suit them all? That's a lot of money to pay for a dress that they'll only wear once. I've got 4 best friends but I only want 3 bridesmaids - how will I choose and how will my left out friend feel?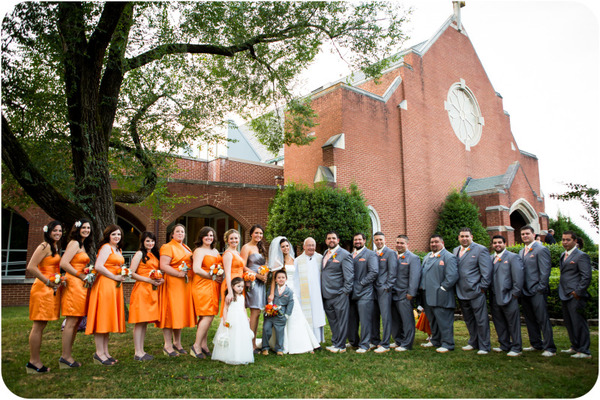 How you choose to celebrate your marriage is totally up to you.
Here are 8 'non rules' that might be helpful when deciding if you want to include a bridal party or not.
1. You don't have to have a bridal party if you don't want to.
2. You don't have to stick to female bridesmaids and male groomsmen - this is going to sound crazy, but you can choose who ever you want.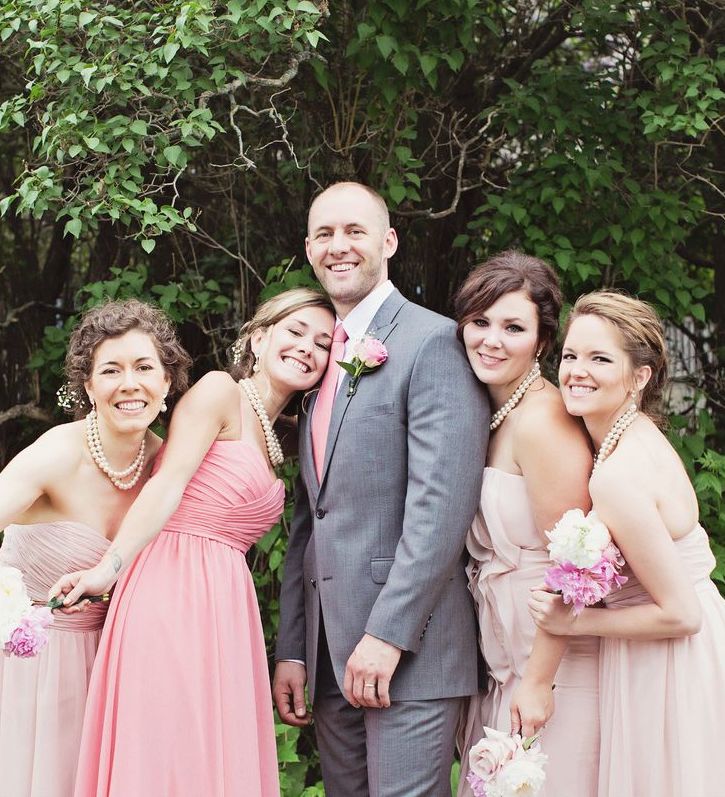 3. You are under no obligation to ask anybody to be your bridesmaid/groomsman - (even if you promised them when you were 9 years old)
4. Remember you are getting married to the person that you love - not putting on a show for paying customers.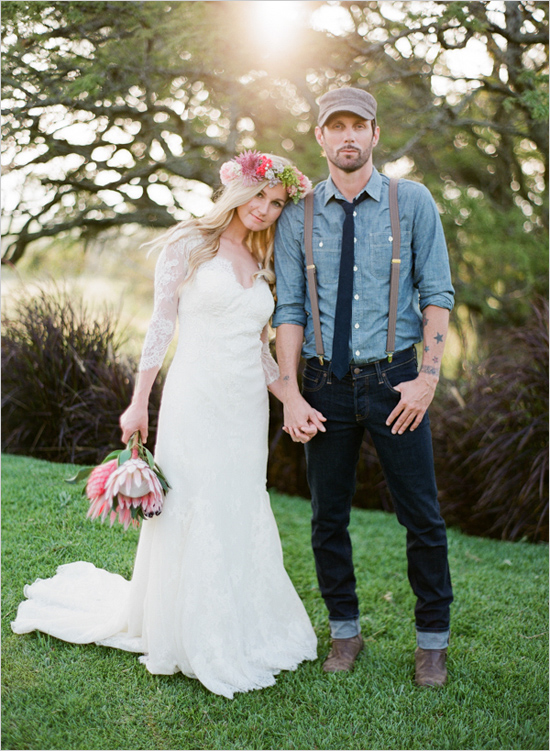 5. The ceremony is about you and your loved one pledging your life to each other and declaring undying love. You don't need help with that part - except from your celebrant.
6. You can give friends and family special roles/jobs i.e: a reading, day of co ordinator, holding the rings, being in charge of not running out of champagne, looking after the gift table - sort of like a bridal party, but they can wear what they want and they sit with the other guests while you have centre stage.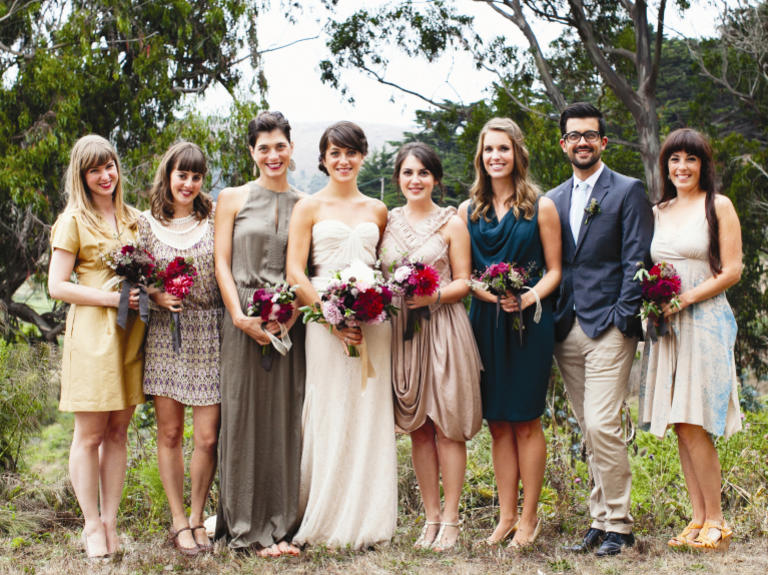 7. Giving those people that helped a special mention in your speech is all that is needed.
8. You can have as many bridesmaids, groomsmen, flower girls, page boys, matrons of honour and best men that you want to - it's your day!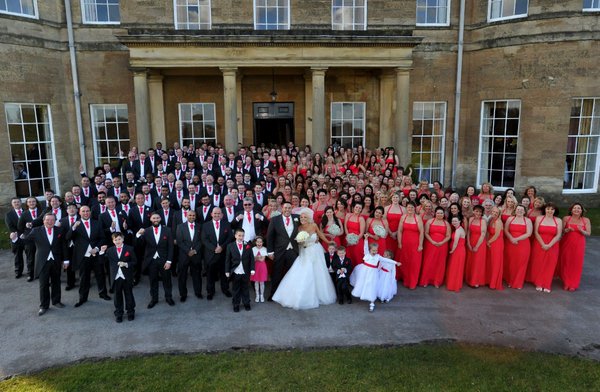 If you would like to speak to an experienced TCN Celebrant about how you can create your own marriage ceremony - CLICK HERE
What are your thoughts on having a bridal party - leave your comments in the comment section below.
* __________________________________________________________ *

Thank you for joining us....

?? We would love it if you would let us know what you think ?.

There is a comment section ? at the bottom ⬇ of the blog for you to do just that.

? Click on the word "Comment" and go for it!

? Don't forget to subscribe ? to this blog - the "subscribe" button is up the top of the page ⇞⇞⇞ and the blog will magically ?? appear in your email inbox ?.

Also please feel free to share ? our blog on your social media ? so we can spread the love ?!

Please use this ? link: https://www.celebrations.org.au/blog when you share. ?

Find us on Facebook

& Twitter
Comments
No comments made yet. Be the first to submit a comment
By accepting you will be accessing a service provided by a third-party external to https://www.celebrants.org.au/