The Celebrants Network Inc - BLOG
This blog is updated by passionate celebrants. Make sure you subscribe so you don't miss the latest from The Celebrants Network

More Blog posts can be found in the Blog Categories to the right.
How to Rise Above Wedding Planning Stress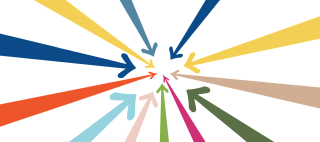 Stress is something that we all deal with on a daily basis but some situations create more stress than others.
There has been a significant rise in reported cases of stress related illnesses brought on by work, education, debt and... weddings. Here are some ways you can move beyond the stress and enjoy the process...

How can this stress be managed?
Most importantly recognising the warning signs, controlling the symptoms and initiating stress relievers will help you rise above wedding planning stress.


No 1. Make a List and start ticking off…
there are plenty of 'Things to Do Lists' on the website or create your own. At the beginning of the wedding planning process discuss with your partner what type of wedding you want, how many people you want to invite and how much you want to spend…….. and stick to it.


No 2. Be Organised from the first day of planning…
Create wedding planning spreadsheets to manage costs and choices. Get an indexed lever arch file and use plastic wallets for samples and correspondence from all Suppliers. Use your spreadsheet to cross reference quotes to make sure you keep within your budget. Over spending is one of the greatest causes of stress.


No 3. Don't try to Micromanage everything yourself…
Once you have chosen your suppliers leave the professionals to do their jobs and be guided by them. Communicate clearly via e-mails and keep records of your arrangements, but trust that they will deliver what you're paying them.


No 4.Planning a wedding is like working a second job. …
You have to find the time to tend to a multitude of details as part of an already busy schedule while managing vendors, family anxieties and demands, your groom, your emotions and an array of tricky wedding dynamics. Remember to include stress management, self-naturing and time out as part of your wedding panning process. When you feel the stress building go for a walk, have a massage, watch a movie, do anything no-wedding related. Just be a couple again…..


No 5. In the build up to the wedding day…
Always keep in mind WHY you are getting married and remember that your wedding day is just one day but your marriage is for life. Some brides believe that they must have a perfect wedding day to have a perfect marriage. Step back and remember the most important part of the day is not the day itself but that you are marrying the man you want to spend the rest of your life with.


No 6. Keep in mind that the most important part of the wedding process is the Ceremony…
So choose a good Celebrant that can help take the stress out of your wedding day, Contact your local TCN Celebrant now.


Comments
No comments made yet. Be the first to submit a comment
By accepting you will be accessing a service provided by a third-party external to https://www.celebrants.org.au/