The Celebrants Network Inc - BLOG
This blog is updated by passionate celebrants. Make sure you subscribe so you don't miss the latest from The Celebrants Network

More Blog posts can be found in the Blog Categories to the right.
Mothers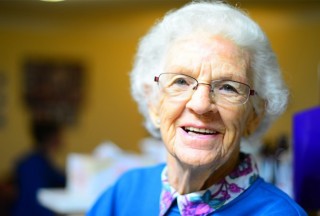 Mother is the term given to a female parent who may or may not be the biological parent.
Mothers come in all shapes and sizes and are the subject of many poems words of love and thanks.
Mother's Day honours motherhood and the role of mothers. It is celebrated in over 40 countries around the world, many in March or May some aligning with Christian days of celebration. Other countries celebrate International Women's Day to honour women rather than mothers and some such as Australia celebrate both days.
We must acknowledge that not all children have the experience of loving mothers and not all mothers find 'mothering' a positive experience, however, in general mothering is a revered role and expressed as primordial force of motherhood throughout our language: Mother Earth, Mother Nature, Mother Goose, the mother lode, the mother land.
In Australia, Mother's Day is celebrated on the second Sunday in May.

The tradition of giving gifts to mothers on Mother's Day in Australia was started by Janet Heyden, a resident of Leichhardt, Sydney, in 1924. She began the tradition during a visit to a patient at the Newington State Home for Women, where she met many lonely and forgotten mothers. To cheer them up, she rounded up support from local school children and businesses to donate and bring gifts to the women. Every year thereafter, Mrs Heyden raised increasing support for the project from local businesses and even the local Mayor.


Happy Mother's Day to all mothers, mums, step mums, grandmas, grandmothers or however you say mum have a lovely day.

Talk to a TCN Celebrant today about arranging a ceremony to honour and celebrate the mother in your life.



Comments
No comments made yet. Be the first to submit a comment
By accepting you will be accessing a service provided by a third-party external to https://www.celebrants.org.au/