The Celebrants Network Inc - BLOG
This blog is updated by passionate celebrants. Make sure you subscribe so you don't miss the latest from The Celebrants Network

More Blog posts can be found in the Blog Categories to the right.
Should we be talking about Funerals?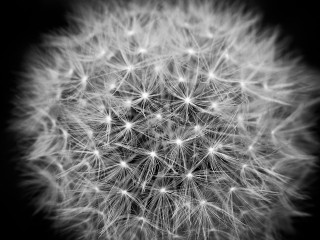 When we think of the end of our life, there are probably a few different thoughts going through our heads.
Have I lived a good, fulfilling life?
Did I remember to sign my will?
Who will look after my loved ones? Why me? I wish I'd lived, loved, laughed more.
Are my affairs in order?
Did I delete my browser history?
But one thing that not many of us have thought about, and if we have thought about it, haven't done much about it - is our funeral.
It's not the nicest of topics to talk about, but to those either on their way there soon or for those who just like to be prepared - this is an important conversation to have and it's important that we listen to the wants and needs of our loved ones.
If you're unsure how to go about starting this type of converstaion, there are people that can help you, like the organisation called: Death Over Dinner who recently featured on Ch 10's The Project who do exactly that - helping people to have that awkward conversation about your dying wishes.
Whilst the funeral is more for those left behind, you might like some particular words to be said;
you may have a piece of music in mind;
you might prefer your funeral to focus on celebrating your life rather than mourning your death;
you might have a definite choice of being buried or cremated and maybe you have a specific location you'd like your ashes to be scattered.
None of these things will happen in your final moments though if you don't tell somebody about them.
You could also contact one of our wonderful TCN Funeral Celebrants to help you with ideas.
READ MORE about pre-funerals planning here.
* _________________________________________________________________________________ *

Thank you for joining us....

?? We would love it if you would let us know what you think ?.

There is a comment section ? at the bottom ⬇ of the blog for you to do just that.

?Click on the word "Comment" and go for it!

? Don't forget to subscribe ? to this blog - the "subscribe" button is up the top of the page ⇞⇞⇞ and the blog will magically ?? appear in your email inbox ?.

Also please feel free to share ? our blog on your social media ? so we can spread the love ?!

Please use this ? link: https://www.celebrations.org.au/blog when you share. ?
Comments
No comments made yet. Be the first to submit a comment
By accepting you will be accessing a service provided by a third-party external to https://www.celebrants.org.au/