The Celebrants Network Inc - BLOG
This blog is updated by passionate celebrants. Make sure you subscribe so you don't miss the latest from The Celebrants Network

More Blog posts can be found in the Blog Categories to the right.
Show me the Stats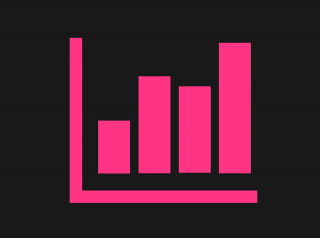 Show me the Stats
According to the Australian Bureau of Statistics dated November 2016, there were 113,595 marriages registered Australia wide in 2015.
The number of marriages decreased in 2015 by 7,602 - down

6.3%
81.1%

of brides and

79.1%

of grooms were marrying for the first time.
16.3%

of the marriages included one partner who had been married before.
Marriages where both partners had been married before were at

11.7%
The median age for men getting married was

31.8

years and for women it was

29.8

years - both ages increased from previous years.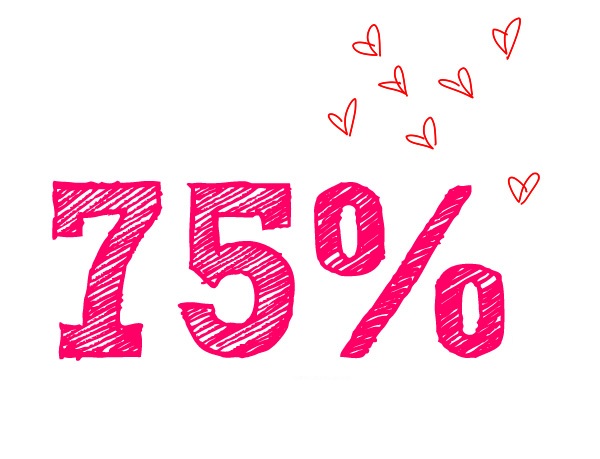 Couples who lived together prior to marriage accounted for

81%
54.2%

of couples married in 2015 were both born in Australia.
Out of the couples married in 2015 31.9% were born in different countries.

13.9% were born in the same overseas country.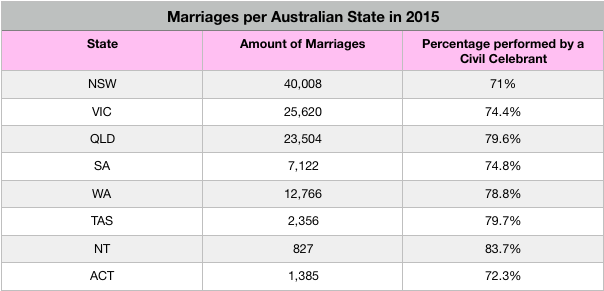 Civil Celebrants have overseen the majority of marriage ceremonies (since 1999) at an average across the country of 74.9%

If you would like to engage a civil celebrant for your marriage ceremony, commitment ceremony, vow renewal, baby naming ceremony or any other event that you'd like to celebrate - including memorials and life celebrations - then please contact one our fabulous TCN Celebrants

???
Thank you for joining us....
?? We would love it if you would let us know what you think ?.
There is a comment section ? at the bottom ⬇ of the blog for you to do just that.
?Click on the word "Comment" and go for it!
? Don't forget to subscribe ? to this blog - the "subscribe" button is up the top of the page ⇞⇞⇞ and the blog will magically ?? appear in your email inbox ?.
Also please feel free to share ? our blog on your social media ? so we can spread the love ?!
Please use this ? link: https://www.celebrations.org.au/blog when you share. ?

Find us on Facebook, Instagram & Twitter


Comments
No comments made yet. Be the first to submit a comment
By accepting you will be accessing a service provided by a third-party external to https://www.celebrants.org.au/