The Celebrants Network Inc - BLOG
This blog is updated by passionate celebrants. Make sure you subscribe so you don't miss the latest from The Celebrants Network

More Blog posts can be found in the Blog Categories to the right.
The Importance of timing at a ceremony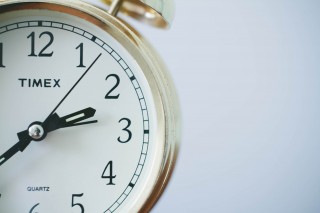 Timing is vital on a day as important as your wedding day. It's a juggling act with numerous balls in the air, so having a well timed out schedule and sticking to it will help the day run smoothly. If you've planned correctly and timed it all out in advance then you be free of stress knowing that you've done everything you can and the rest is in the hands of 'whatever happens now is what happens'.

Here is why timing is vital to your wedding day...

Let's start with getting there on time...

Is it fashionable to be late to your own marriage ceremony anymore? Was it ever really fashionable?
While there are valid excuses for being late: car trouble, traffic, wardrobe/hair/makeup malfunctions, nerves, forgot something… but intentionally planning to keep your guests waiting because you think it's a tradition is not ok.




"Well, the bride will probably be fashionably late" is something that people used to say before they realised that it isn't actually a tradition and.... it's even less relevant today as some marriages don't even include brides.

So, if you are getting married and your ceremony starts at 3pm, it's best that you try your hardest to be there by 3pm and here are a few reasons why...

1. You have booked the venue/outdoor space for a certain time frame. There is possibly another couple waiting for their turn for the space.
2. You have asked your guests to be there for a certain time and it is rude to keep them waiting longer than they are expecting.
3. Take into account the weather. If it's too hot, you'll lose people or at the very least anger them - nobody wants angry wedding guests, neither do they want wet ones!
4. You have booked your celebrant, your photographer, your videographer, your stylists and your limo driver who are all working to a schedule. Some may have other ceremonies to get to. You may also want to check their terms and conditions as some may say that they will leave the location if you haven't arrived by a certain time.
Here's a few tips to think about for the day:

Give yourselves extra time before the ceremony to.....
* get your hair and makeup done - especially if you have a number of bridesmaids/attendants
* arrive at your destination without rushing - nobody wants an accident or a speeding fine on their day of days!
* have photos taken (if you're doing this before the ceremony)
And most importantly..... have a practice of all these things in the days and weeks prior to the cermeony including putting on your outfits - best not to leave it until the actual day.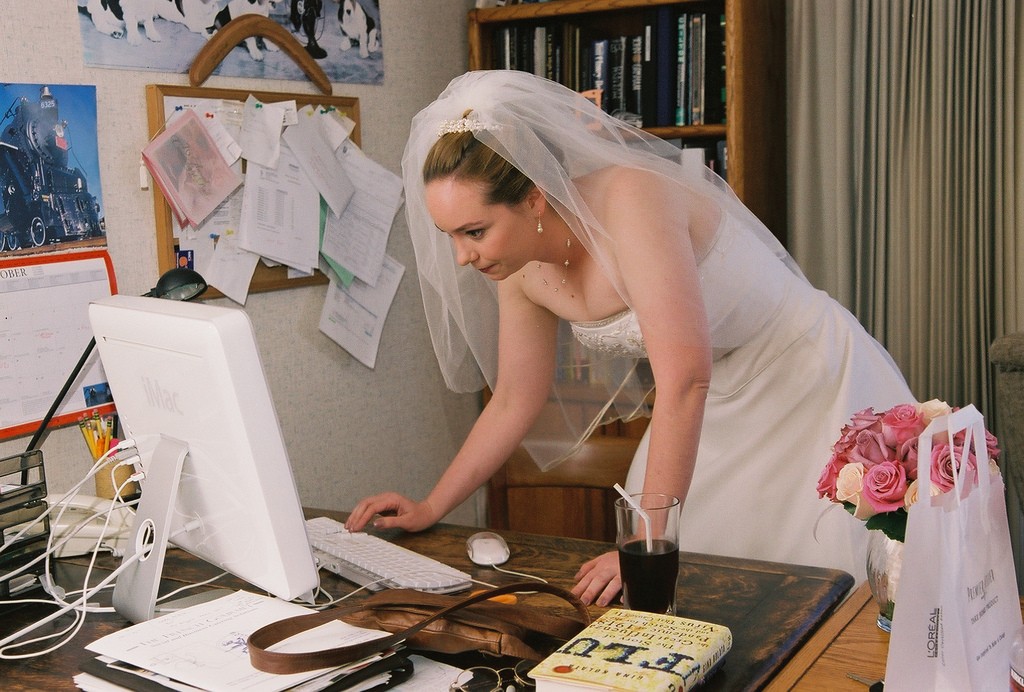 Always be prepared - "Just checking the addess on Google Maps"

If you're a guest...

You will no doubt have been sent an invition to the ceremony including the time. Sometimes the couple will give you a ceremony starting time and others will specify a time that they want you there by (usually 30 minutes or so before the designated start time). If it's the latter, then great - if you aim for that specified time, you know you'll be early..... but if there is only a start time, it is up to you to make sure you get there before the ceremony begins.

Obviously the same excuses can be allowed for guests being late - car trouble, broken leg, etc... however intentionally arriving as the ceremony is due to start is not ok.

You're there to witness this monumental occassion and they want you to see it from woe to go and don't be banking on anybody arriving 'fashionably late' because as we said earlier - that just isn't a thing anymore.

The last thing you're gong to want to do is draw attention to yourself and away from the couple, so if your lateness is unavoidable - slip in quietly.
Here are some things that might help...
* Work out before the day how long it will take you to get there.
* Pinpoint where you will be able to park - how far is that from the ceremony location?
* Wear your shoes in before the day - especially if you know you have a long way to walk.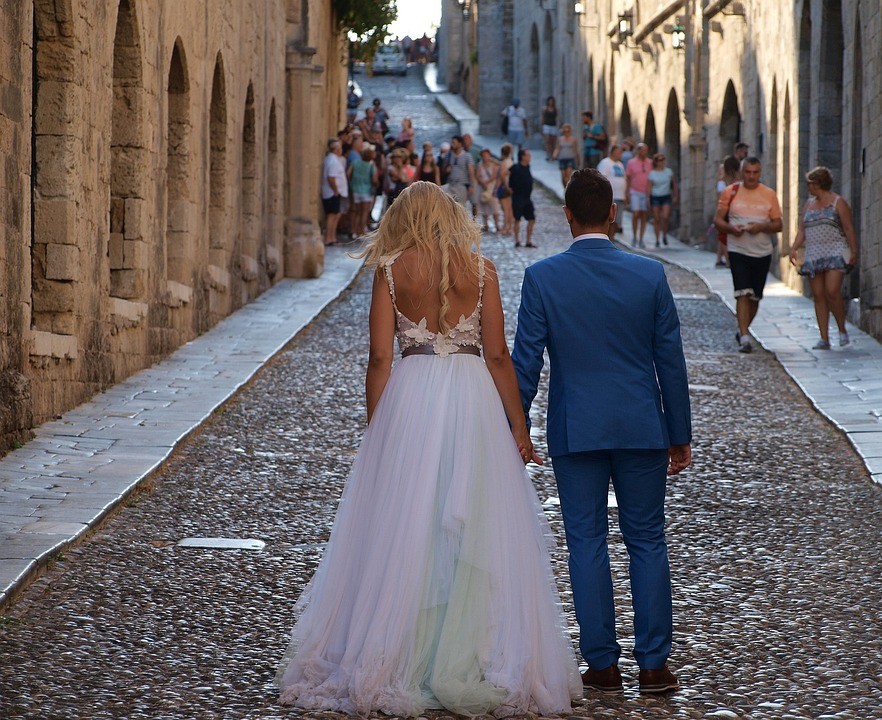 * If you're taking your children - leave extra extra time for just in case.
* If you are playing a significant role in the ceremony - ask the couple what time they would like you to arrive.
After the Ceremony...
Once your ceremony is finalised, then you need to click into "after ceremony" mode which entails the next leg of your timing schedule.
A lot of people's running sheets look like this:
3.30pm - ceremony
3.50pm - photos
5.00pm - reception
What they haven't taken into consideration is the transition time - the time it takes to move from one place to the next.
Your ceremony may indeed conclude 20 minutes after it begins (depending on your ceremony of choice and that you've started bang on time) however, you can not physically commence your photo shoot one minute later.
IRL (in real llife) - You will walk back down the aisle and then each and every one of your guests will want to line up and congratulate you - depending on the number of guests, this can take 20-30 minutes - unless you've given your celebrant and guests explicit instructions that you're going to race straight down the aisle into a waiting car to whisk you away to a photo location - which is fine, if that's what you choose - however, it's still going to take more than one minute to get there.
Tip: You haven't spent the last year planning this day for it to be so rushed that you don't get to breath until the end! So, add extra time between items on your running sheet.
Also speak to your photographer - ask them how much time they need to capture what you're paying for. If you're wanting photos in more than one location - it takes time. Are you wanting photos at sunset? Then you will need to work everything else around that - the sunsest waits for no couple!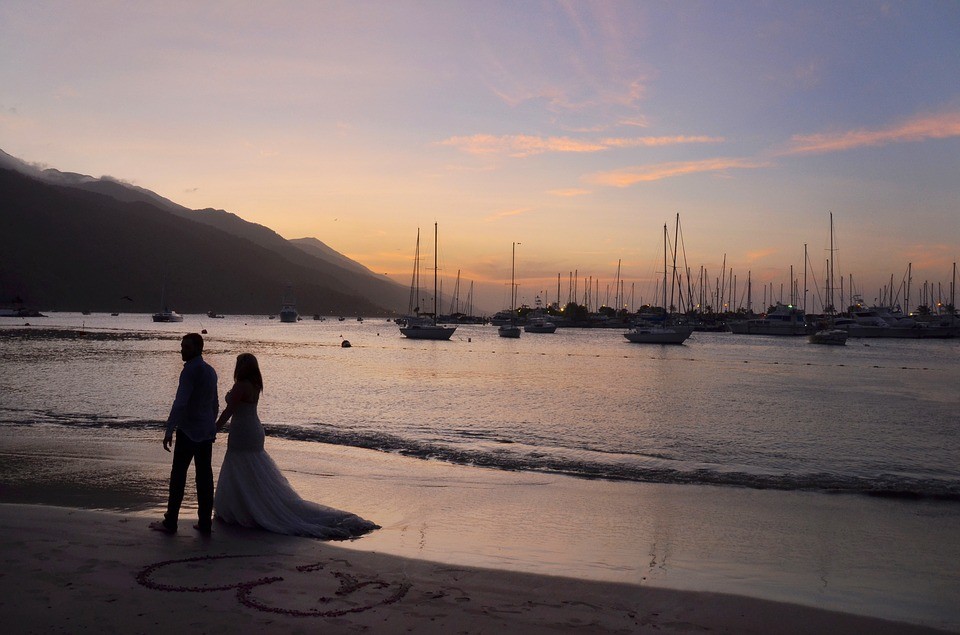 It's important to have a conversation with your wedding professionals - your celebrant, your photographer, the venue, etc to see how they're timing needs will all tie in together.
If you would like to find out more, contact a celebrant in your area today - CLICK HERE
Comments
No comments made yet. Be the first to submit a comment
By accepting you will be accessing a service provided by a third-party external to https://www.celebrants.org.au/