The Celebrants Network Inc - BLOG
This blog is updated by passionate celebrants. Make sure you subscribe so you don't miss the latest from The Celebrants Network

More Blog posts can be found in the Blog Categories to the right.
Wedding statistics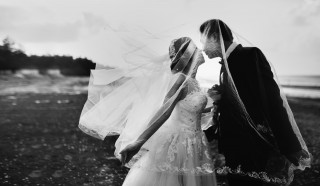 Every year the Australian Burearu of Statistics puts out all the stats from the data collected from the year before... so we're always 12 months behind, but it gives us a good information about who is getting married in Australia adn how they're going about it.

There were 119,118 marriages in Australia in 2018 - 6,234 more than the year before and coincidently, there were 6,538 same sex marriages registered around the country. There certainly wasn't the rainbow tsunami that some people predicted, but our marriage equality vote was never about same sex couples all wanting to get married asap... it was about having the equal right to do so if and when they wanted to.

It seems female same sex couples were more likely to walk up the aisle at 57.8% and the median age for both men and women tended to be higher than their heterosexual couples, but as this was the first opportunity the LGBTQI community were legally able to marry in Australia, this comes as no surprise.
98.9% of same sex marriages were performed by civil celebrants and the some were married by ministers of religion - most commonly with the Uniting Church.
Most popular time of year to marry

March was the most popular month and Spring was the most popular season in which to marry, with 31.8% of couples marrying between September and November, in particular - Saturday the 20th of October was the most popular day on which to marry, with 1,993 couples tying the knot that day.
Popular months will vary across the country due to weather and temperatures.

According to The Australian Wedding Industry report for 2020 written by: Easy Weddings the majority of couples say that the wedding ceremony is the most important part of their big day and there has been a 56% increase in couples choosing their celebrant based on good online reviews, prompting them to dig deeper and try to find out about the celebrant's background and experience.

About 50% of all couples prefer a female celebrant, 30% want a male celebrant and 20% have no preference.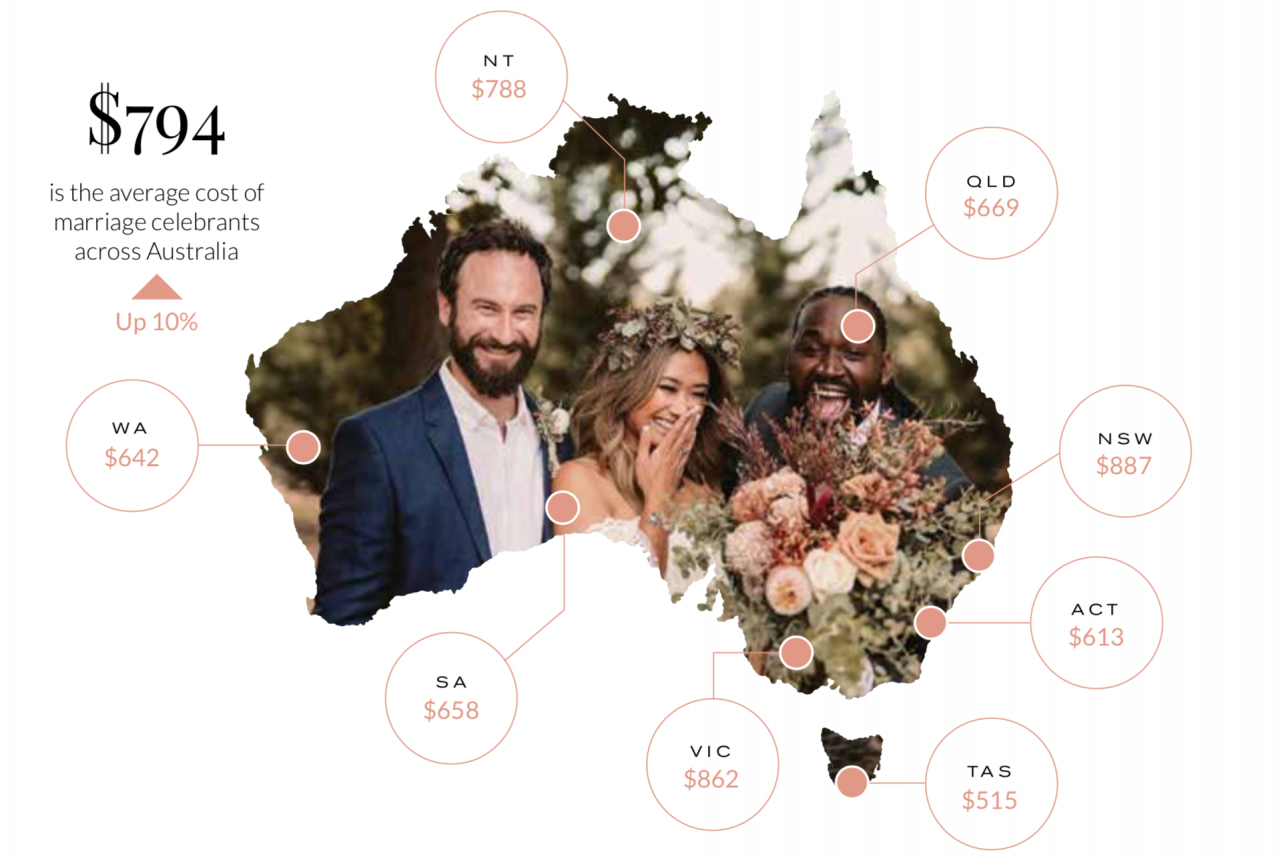 Graphic: The 2020 Australian Wedding Industry Report by Easy Weddings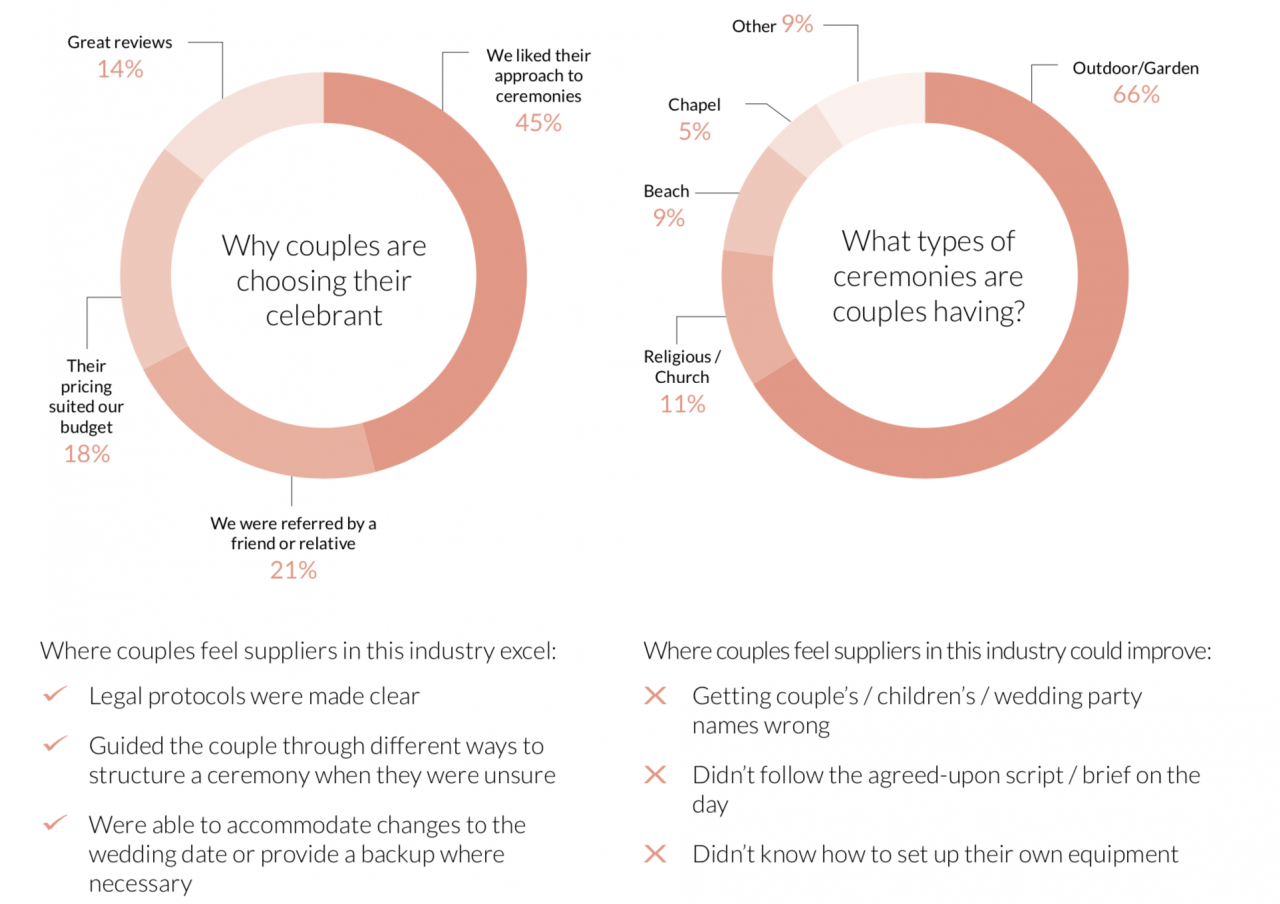 Graphic: The 2020 Australian Wedding Industry Report by Easy Weddings
If you would like to help raise the percentage of couples being married by a civil celebrant - we can help!
Click HERE to find a celebrant from The Celebrants Network in your area.
Comments
No comments made yet. Be the first to submit a comment
By accepting you will be accessing a service provided by a third-party external to https://www.celebrants.org.au/