The Celebrants Network Inc - BLOG
This blog is updated by passionate celebrants. Make sure you subscribe so you don't miss the latest from The Celebrants Network

More Blog posts can be found in the Blog Categories to the right.
Welcome new baby with a naming ceremony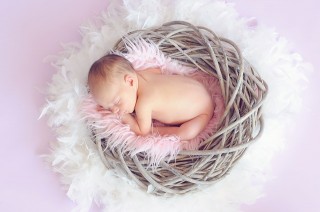 How are you going to celebrate your new baby and welcome her or him into your family and community? For some couples the answer is easy - baby will be welcomed into their Church family, probably with the same ceremony that was used for the parents years before, and there will often be a family party to celebrate the occasion.
There is an alternative available for couples who prefer not to have a religious ceremony - a Naming or Name-giving ceremony conducted by a Civil Celebrant. This personalised ceremony can be held in any location the parents choose - a park or garden, in a home, at a hall or restaurant - wherever suits your plans. Baby can be welcomed in to the family or the wider friendship group in a beautiful ceremony that reflects the beliefs and wishes of the parents. If you want to you can include some religious content such as a prayer or blessing. Older siblings can participate in various ways, the parents might choose friends or family members to be mentors/guardians/guide parents/godparents to the baby. Music and poetry or stories will probably be included.
There are more ideas here
Celebrants from the The Celebrants Network can help you by creating and delivering a beautiful and memorable ceremony to welcome your baby into the world.
Comments
No comments made yet. Be the first to submit a comment
By accepting you will be accessing a service provided by a third-party external to https://www.celebrants.org.au/