The Celebrants Network Inc - BLOG
This blog is updated by passionate celebrants. Make sure you subscribe so you don't miss the latest from The Celebrants Network

More Blog posts can be found in the Blog Categories to the right.
11 Questions to Ask Your Celebrant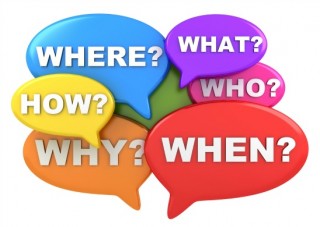 First of all, what is the role of the celebrant?

The role of a civil celebrant is to:
work with couples and families to create a beautiful, meaningful ceremony that suits their style.
and in addition for a marriage ceremony:
witness two consenting adults entering into a legal and binding relationship.

complete all the legal paperwork and make sure that it is all done within the strict legal rules set in the Marriage Act of 1961.

Here are some questions that you might consider when engaging a civil celebrant.

1. Are you available on the date I've chosen for my wedding/anniversary party/baby naming/funeral?
This is probably the most important of questions because if the celebrant is not available on your preferred day, then the rest of the questions are irrelevant.
2. What paperwork is required before we can get married?
This is a great question because there is a strict time-frame as to when you need to have initial paperwork lodged with your celebrant.
3. Can we meet and get to know each other before we decide?
Of course! It's always a good idea to meet with your celebrant and make sure you feel comfortable with them and that you get a feeling of trust - after all, they will be taking care of a very important event for you and your loved ones.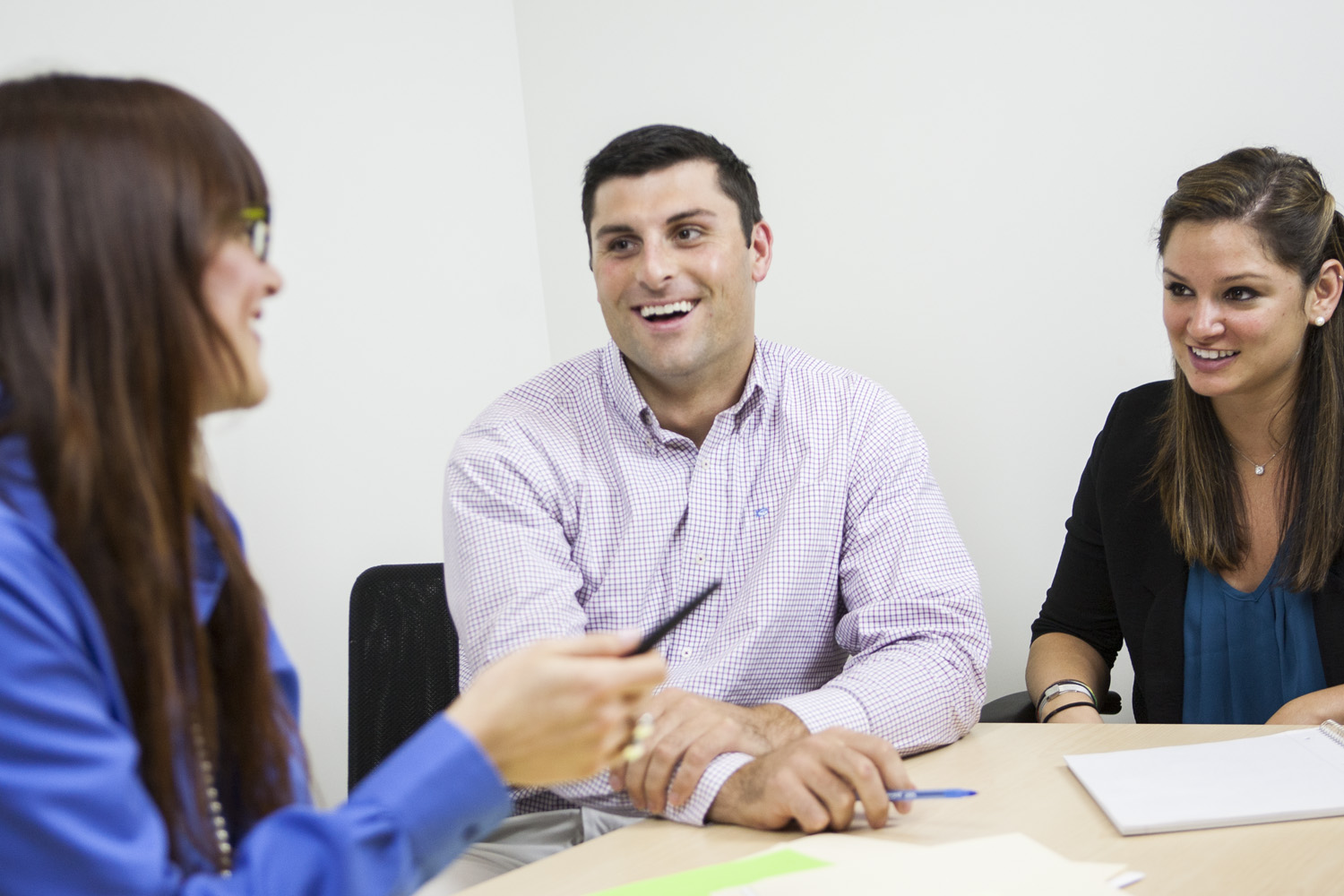 Image source:
https://trulymarvellousweddings.co.uk
3. What services do you offer?
This can be used as a good comparison between celebrants, but it also gives you reassurance that you will be receiving everything that you want/need for your ceremony.
4. What happens during the ceremony?
If you've not been to too many ceremonies - weddings, namings or funerals, you may not be aware of how a ceremony works. Asking this question will help to give you a visual of how the ceremony will flow.
For example in a marriage ceremony where everyone will stand or when you'll be able to kiss your new husband.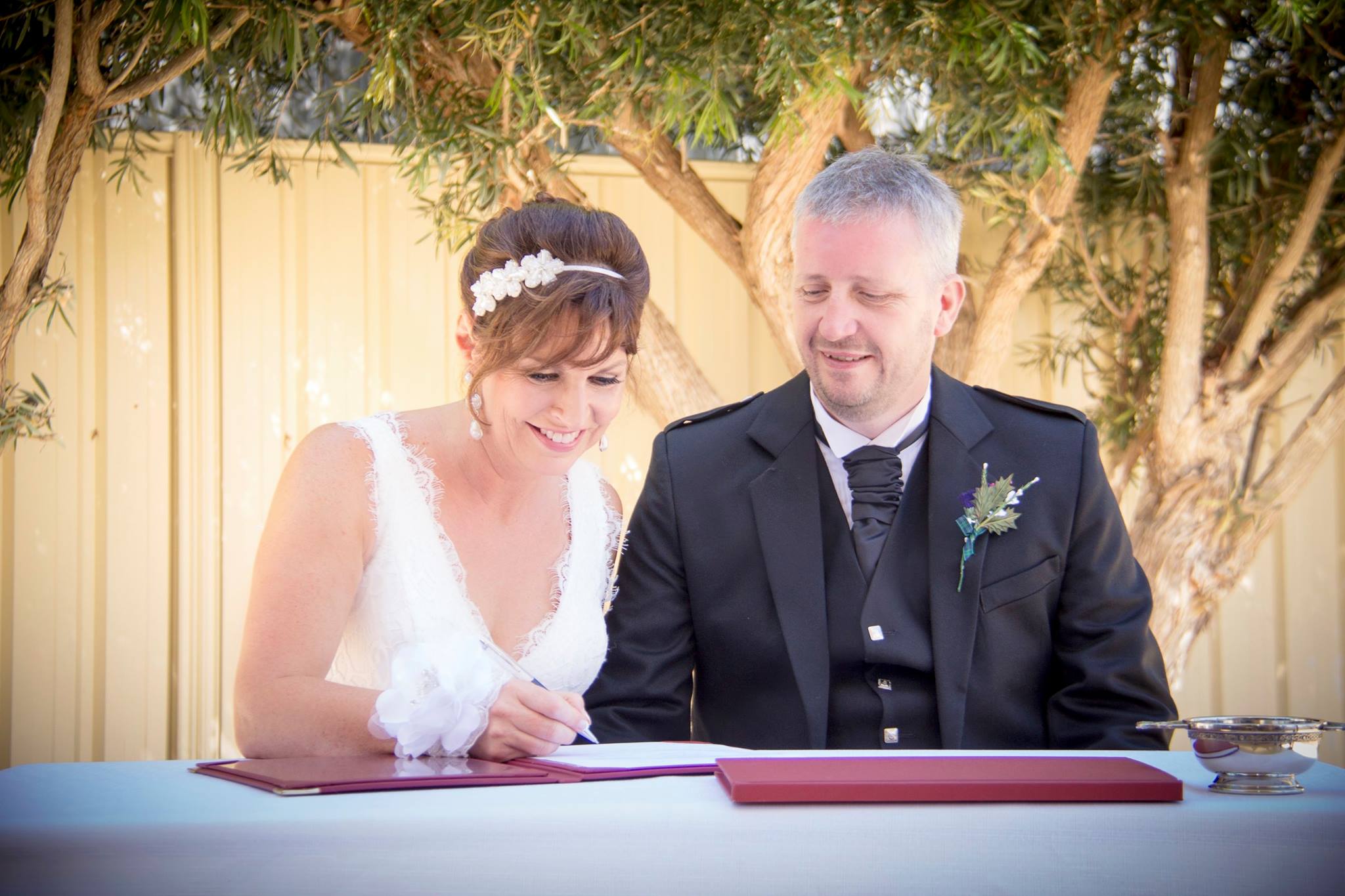 Photo credit:
Shell Brown
5. Are you willing to travel?
Fairly important if you're planning to have your ceremony 500kms away from where the celebrant lives!
6. Do you provide a PA system?
As part of the Celebrant Code of Practice, celebrants must make sure that the ceremony can be heard. So if you're having your ceremony on the beach or in a field, it's important that your celebrant is able to provide a good quality PA system.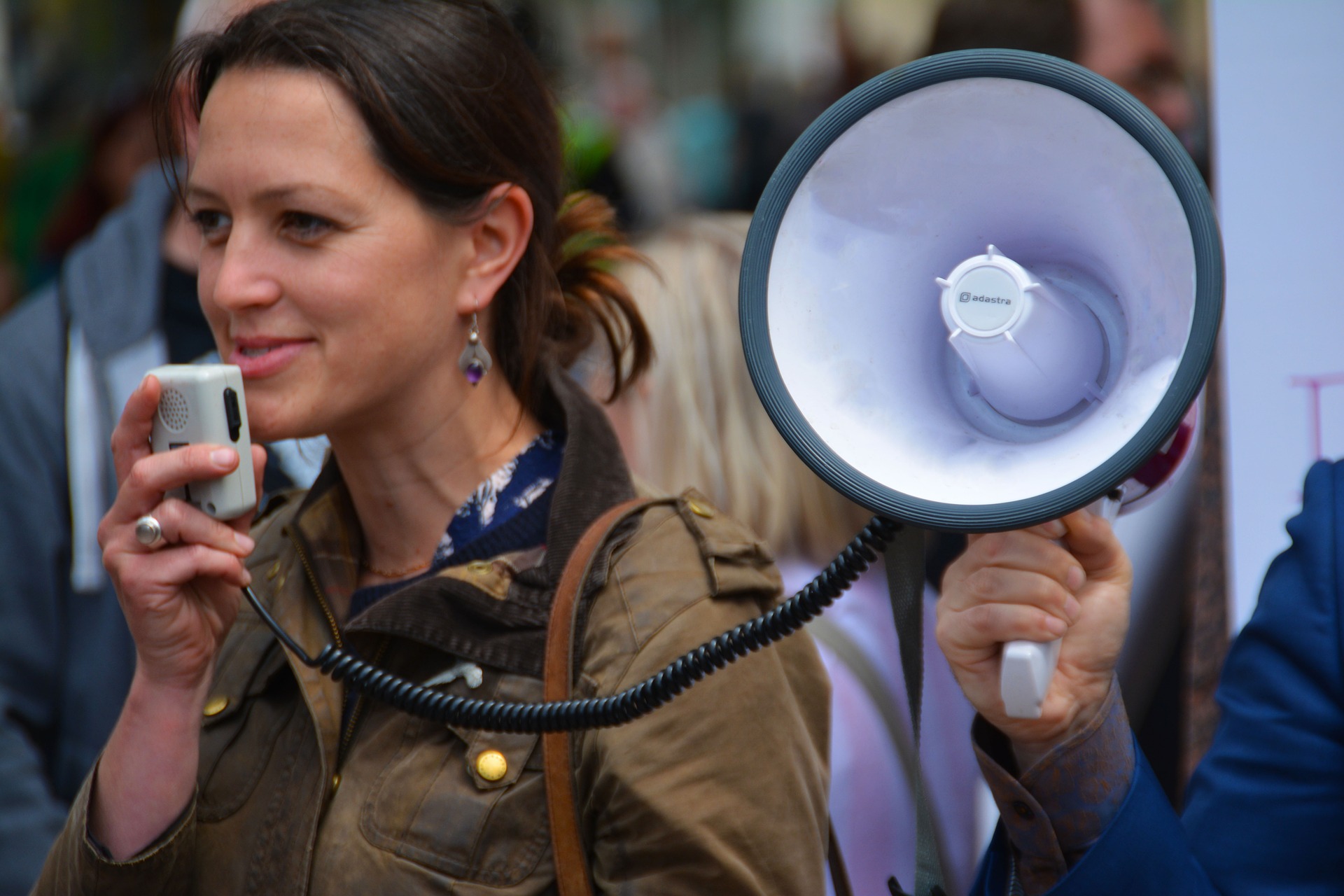 Image source: Pixabay
7. Do you have or will you take any other bookings on the same day?
Some celebrants will book more than one ceremony on a day, which is completely fine – however a professional celebrant will make sure there is enough time to get between venues without rushing and missing anything.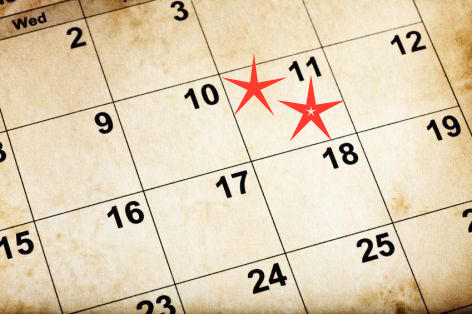 Image source: wixsite.com
8. Why did you become a celebrant and what do you enjoy about being a celebrant?
Getting to know your celebrant a little and finding out what they love about being a celebrant should help you to decide whether they are a good fit for your style, your personality and your ceremony.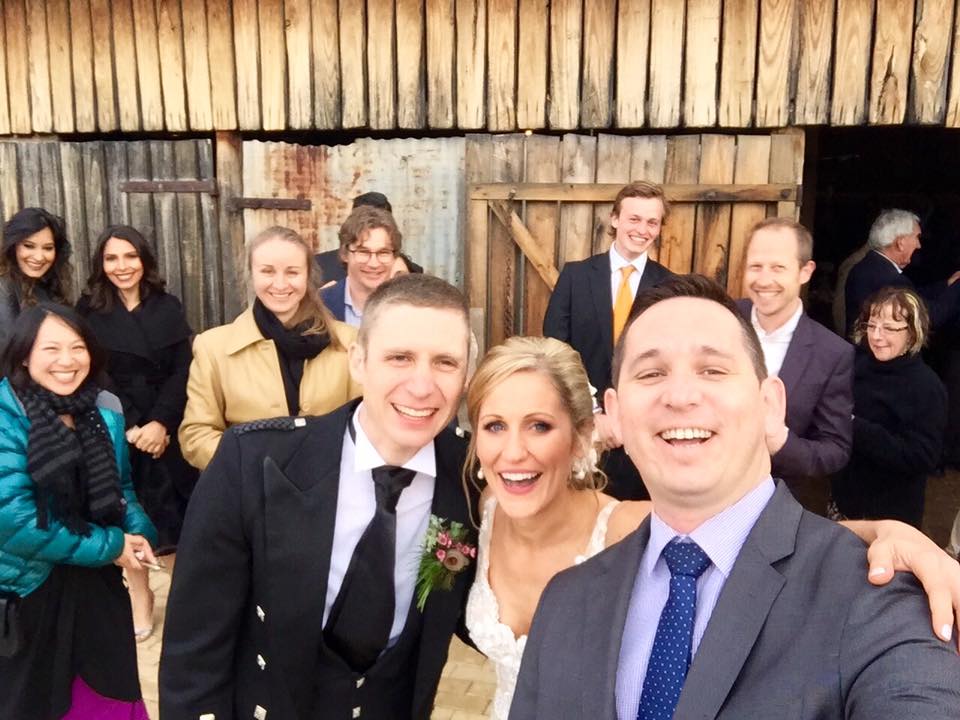 9. Are you a member of a professional celebrant association like TCN?
Professional celebrant associations like TCN - (The Celebrants Network) offer their members support, assistance and ongoing professional development. Celebrants who are a part of an association are able to network with colleagues and share their knowledge and experience whilst having access to a vast amount of information to help improve their skills.
Once you've decided that you'd like this celebrant to be a part of your ceremony, that is the time that you'd ask them about their fees. Obviously each element of your ceremony needs to fit into a budget, but try not to make your decision based on fees alone. The ceremony is often the part that makes the event different to other family gatherings or parties, and remembered most when beautifully designed and delivered.
In regard to weddings, an article was written recently about the costs of weddings and the break down listed the celebrant as the lowest cost item on people's budgets, which is surprising when you think of the amount of work that is done to personalise a ceremony and the fact that your marriage can't actually begin without a celebrant.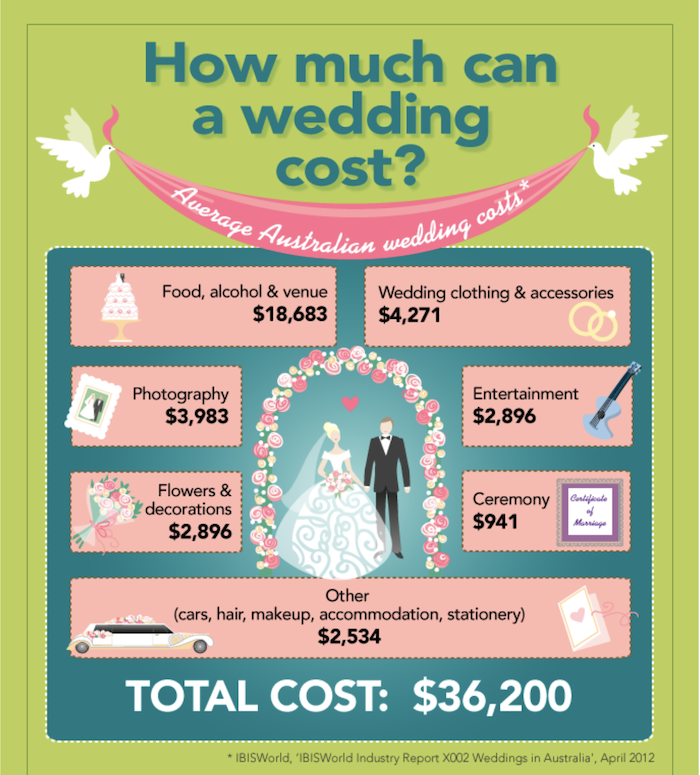 Image source: ASIC - Money Smart
11. Would you like to be our celebrant?
What a wonderful offer. I'd be honoured!
* ________________________________________________ *


Thank you for joining us....

?? We would love it if you would let us know what you think ?.

There is a comment section ? at the bottom ⬇ of the blog for you to do just that.

?Click on the word "Comment" and go for it!

? Don't forget to subscribe ? to this blog - the "subscribe" button is up the top of the page ⇞⇞⇞ and the blog will magically ?? appear in your email inbox ?.

Also please feel free to share ? our blog on your social media ? so we can spread the love ?!

Please use this ? link: https://www.celebrations.org.au/blog when you share. ?

Find us on Facebook & Twitter
Comments
No comments made yet. Be the first to submit a comment
By accepting you will be accessing a service provided by a third-party external to https://www.celebrants.org.au/