The Celebrants Network Inc - BLOG
This blog is updated by passionate celebrants. Make sure you subscribe so you don't miss the latest from The Celebrants Network

More Blog posts can be found in the Blog Categories to the right.
Missing loved ones at this time of year?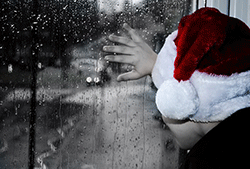 Set that happy Christmas table, you need leave no empty space,
For I shall sit between you all, in a peaceful state of Grace,
I shall hear your laughter, I'll be a part of every smile,
From the kitchen to the pudding, I shall be there all the while.

The gifts you give each other, shall be your gift to me,
The Love that you shall share today, I will clearly see,
Enhance it with my memory, let your hearts be light and free,
For I'm that extra special glow, that coats your Christmas tree.

No matter where you have your Christmas, at home, the bush, the beach,
Cicadas, flies, and heat and gum trees, there no place I can't reach,
Not just now, forever, as past the years go flying by,
I'll be home for Christmas, on that you always may rely.

Graeme Cook 2007
Comments
No comments made yet. Be the first to submit a comment
By accepting you will be accessing a service provided by a third-party external to https://www.celebrants.org.au/