The Celebrants Network Inc - BLOG
This blog is updated by passionate celebrants. Make sure you subscribe so you don't miss the latest from The Celebrants Network

More Blog posts can be found in the Blog Categories to the right.
The Importance of Naming Ceremonies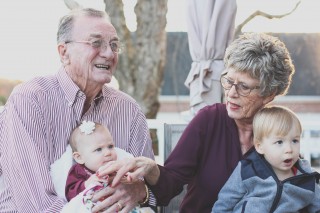 Have you ever thought about having a Naming Ceremony for your child? Today's blog has been written by TCN Celebrant Pamela Fynan who talks about what an important life ceremony a naming can be...

Namings are important. They bring together Family and Friends to celebrate the arrival of a new member of the family, giving a sense of family unity and acknowledgement, helping to develop a bond towards the child and his or her family and friends. The recognition of the role Grandparents and Godparents if any will play and inclusion of the child's siblings are a good idea, to formally introduce them into the baby or child's life.
There are many different ceremonies that can be included in a Naming a "Unity Candle Ceremony" represents the Parents or Parent or Godparents lighting the way to guide their child's or Godchild's footsteps through life. There can be a "Remembrance" candle included for any Grandparent who are with them in spirit, explaining that we carry within us moral values, traditions, likes and dislikes, expressions, mannerisms and characteristics of those who are being remembered as well as our Parents and these values are in the very depths of our being, inherent from generation to generation.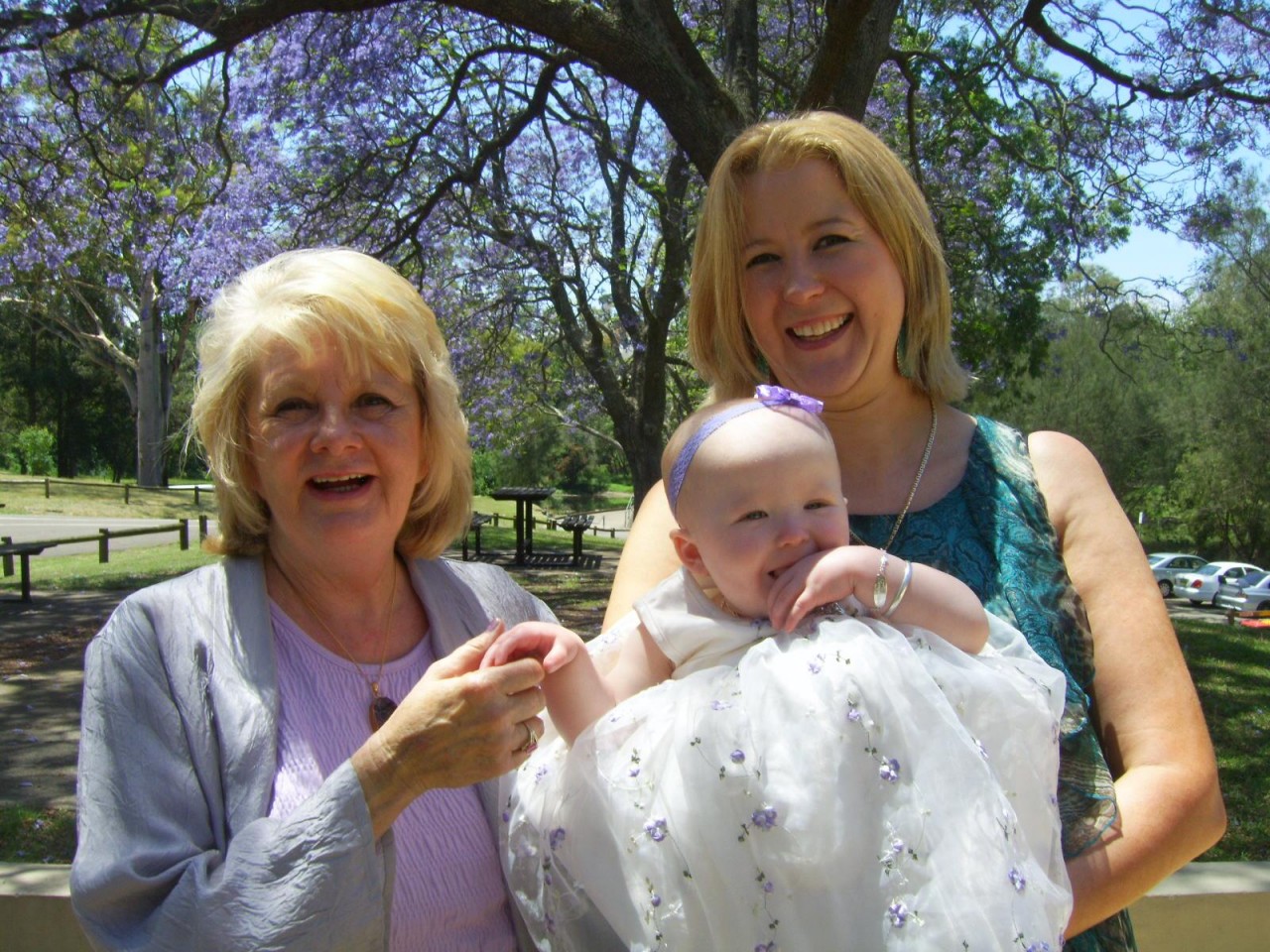 Pamela Fynan with Janelle & Temperance
A Water Ceremony and Blessing is very popular, from ancient times water has been used in ceremonies as a symbol of life and to communicate spiritual values. To sprinkle water onto someone in a blessing means to wish growth and a long life, for we cannot live without water, it is the only substance that is found in 3 forms, solid is ice, liquid is water, or as steam. The Celebrant places the pure spring water on to the palm of the child's hand representing grasping on to a new life and purity, and bestowing a blessing, wishing that child to be well and happy throughout life.
For those who prefer it I do a Plant Ceremony planting a small tree or rose bush. The gift of a living thing represents a new life and nurturing of that life, growing along with that child, so precious so constant. For those who live in a unit or apartment a pot plant can carry the same symbolic meaning.
Certificates are handed out commemorating the event to the Child, Parents, Grandparents and Godparents.
A Wishing Well is sometimes used for the Family and Friends to place their wishes for the Child being named into it.
I generally conclude the ceremony by welcoming the child to the world, and then to the delight of his or her brothers and sisters and all children present I start the bubble machine and have heaps of bubbles to end on a happy note.

More ideas for naming ceremonies can be found here
If you'd like to contact Pamela here are her contact details:
Email:

This email address is being protected from spambots. You need JavaScript enabled to view it.
Comments
1

Baby Naming Day Ceremony checklist
I'm looking for a Baby naming day ceremony checklist to use for a new client. Are you able to assist me?
I'm looking for a Baby naming day ceremony checklist to use for a new client. Are you able to assist me?
By accepting you will be accessing a service provided by a third-party external to https://www.celebrants.org.au/