The Celebrants Network Inc - BLOG
This blog is updated by passionate celebrants. Make sure you subscribe so you don't miss the latest from The Celebrants Network

More Blog posts can be found in the Blog Categories to the right.
Writing your own vows - Part 2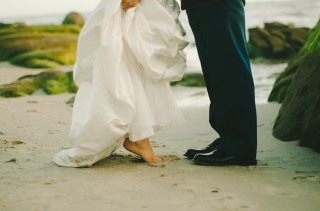 Today's blog is the Part 2 of Writing your own vows - the final instalment written by TCN Celebrant, author and guest blogger, Susanna Jose from Canberra, ACT.
Extracts from the chapter on writing your own vows in my book 'Marry Me! A guide to couples planning their marriage ceremony.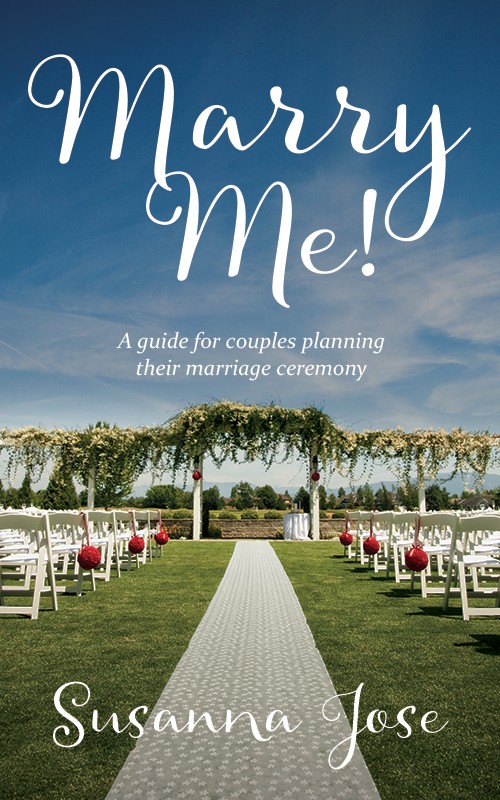 Vows for religious ceremonies
In Australia, participation in the marriage ceremonies of particular churches and religions, for example the Roman Catholic and Anglican churches, means that you are legally married. The religious vows you make are regarded as the legal ones. For weddings in some other faiths, the ceremony is religious only and not a legal marriage. You would need a Commonwealth marriage celebrant to perform a legal marriage ceremony, in that situation.
Generally, religious marriage ceremonies follow a set of rites and have a fixed script, which varies according to the denomination or religion. Vows are part of this, and the couple is asked to make the particular vows by the priest, minister or preacher.
At an Islamic marriage, the couple does not specifically make vows to each other, but the Imam asks the couple three times if they take each other as husband and wife, which in itself is a pledge. Buddhist couples make personal vows within the framework of the teachings of Buddha, which means their vows might contain something about enlightenment or truth.
Advice about religious marriage ceremonies should be sought from the appropriate religious leader.
Traditional vows
In Western cultures, traditional vows are loosely the ones which originate from mainstream church marriage vows. Different denominations have different versions. The Anglican vow, as part of a marriage ceremony, says:
'I, (Full Name), take you, (Full Name), to be my wife/husband, to have and to hold from this day forward; for better, for worse, for richer, for poorer, in sickness and in health, to love and to cherish, till death us do part; according to God's holy law. In the presence of God I make this vow.'
Couples may not be religious but like the familiar sound of the words, and in a civil ceremony they may choose to omit the reference to God. The marriage celebrant should acknowledge where the words are from.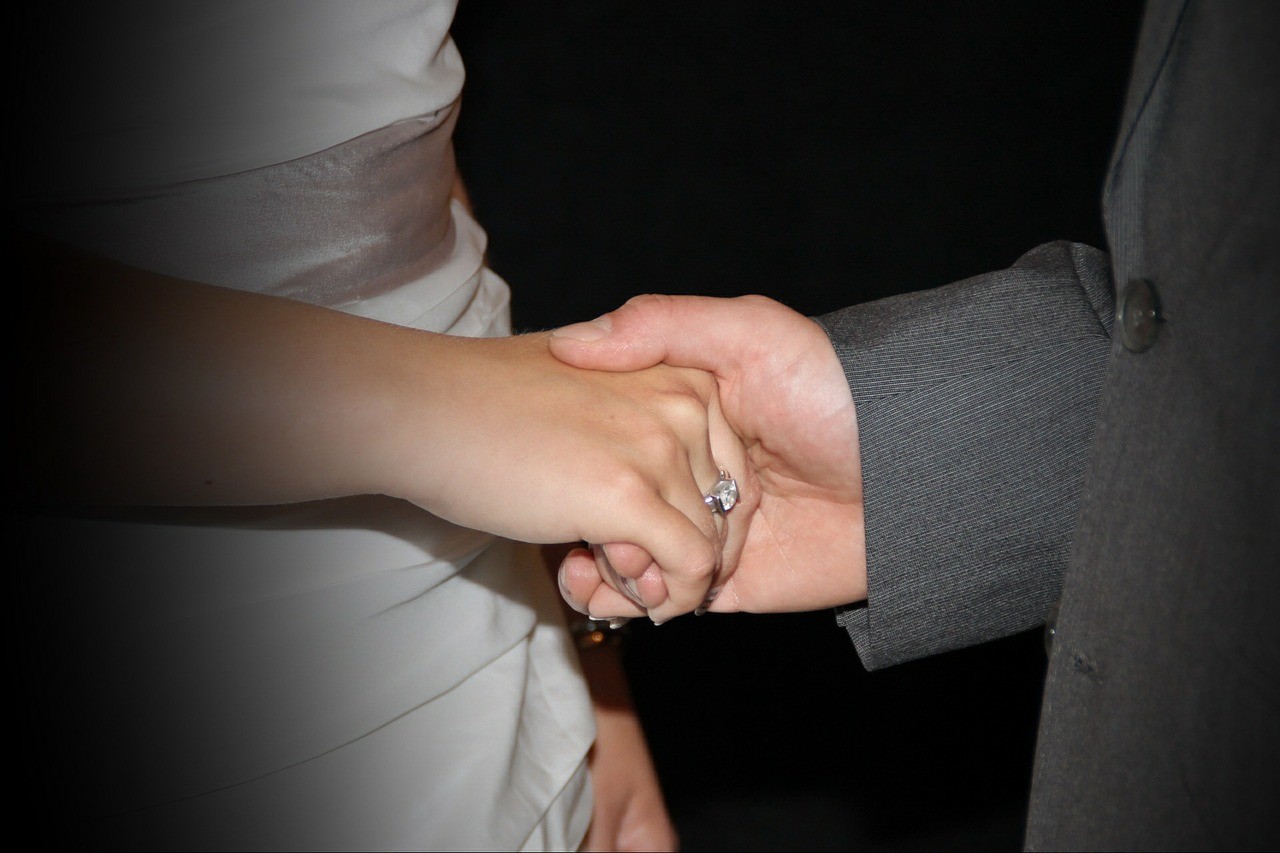 Individual, joint or secret vows
The steps involved in writing the lists in Part 1 of these blogs, lend themselves to the creation of two individual sets of vows. You may decide you want to say exactly the same thing to each other. Where there is common ground, build the vows on that. If there are slight differences in what each of you wants to say, incorporate the differences. For example, one of the partners could say:
'I promise to love you for evermore, to be your best friend and strongest supporter, and to learn to love your quirky taste in music.'
And the other could say:
'I promise to love you for evermore, to be your best friend and strongest supporter, and to let you watch Friday night football without complaining.'
If you wish your vows to be a surprise, heard for the first time on your wedding day, by all means keep them secret, but not from your celebrant.
Humour in the vows
By all means, add some funny words or sentences to your vows. You or your partner may have a funny habit or hobby which could be slipped in after your solemn promises about love and commitment. Sometimes the moment of the vows is so emotional, that everyone breathes a sigh of relief when there is something to laugh at.
Humour should not form the bulk of your personal vows, because it could risk undermining the significance of the marriage ceremony.
Delivering vows in the marriage ceremony
Couples sometimes worry that they have to remember all the words and that they might muck them up on the big day. Don't worry—the celebrant won't let that happen. The legal vow is said as a phrase at a time by the celebrant and you simply repeat each bit.
If you are adding personal vows to the legal marriage vow, the celebrant can put these on a card and you can read your vows to each other.
Even if you are nervous and make a little slip, you are there with the one you love, and are surrounded by family and friends who are happy for you. I once had a groom who accidentally left the 'L' off 'lawful wedded wife'. Everyone, including the groom, cracked up laughing. He immediately recovered and said the words correctly.
The important thing at the point of saying the vows is your complete focus on each other. It does not matter how many times you repeat the word 'love' in the marriage ceremony!

If you would like to contact Sue Jose, here details are as follows:


Email:

This email address is being protected from spambots. You need JavaScript enabled to view it.
Comments
No comments made yet. Be the first to submit a comment
By accepting you will be accessing a service provided by a third-party external to https://www.celebrants.org.au/