The Celebrants Network Inc - BLOG
This blog is updated by passionate celebrants. Make sure you subscribe so you don't miss the latest from The Celebrants Network

More Blog posts can be found in the Blog Categories to the right.
Celebrant WA Perth Raelene Walker
ASK A CELEBRANT BLOG
www.celebrants.org.au
I lived in the North West of Western Australia which is a wonderful beautiful place. For myself and my family it presented opportunity for varied work and living experiences and some great memories.I've had the opportunity to work and study in various areas such as community agencies family support services, tourism and administration in the health industry.
Moving back to the city of Perth brought about a lot of change for my family. The more I thought about this the more
I wanted to explore the possibility of becoming a marriage celebrant with the approach that I would like to be part of creating unique and individual ceremonies that truly acknowledge and celebrate the couple or persons story in their words their way.
Comments
1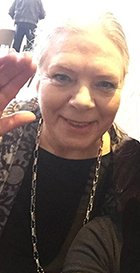 You have the freedom to make your wedding day as special as you wish.
By accepting you will be accessing a service provided by a third-party external to https://www.celebrants.org.au/