The Celebrants Network Inc - BLOG
This blog is updated by passionate celebrants. Make sure you subscribe so you don't miss the latest from The Celebrants Network

More Blog posts can be found in the Blog Categories to the right.
Celebrant Christmas Recipes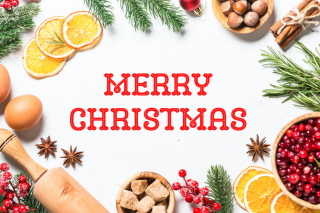 And now for something completely different... Each week we usually bring you a blog to share information about celebrants and celebrations, our members, our association, tips for people getting married or organising a funeral... that sort of thing, but today, as a Christmas treat, we are bringing you a collection of some of our members' favourite Christmas recipes... Enjoy
Yes, we are Celebrants and we love celebrating life's major events with our couples and our community, but a celebrant has got to eat and with Christmas coming up, what better time to share some of our favourite Christmas dishes. Some of our members have come to the Christmas party and they've brought with them their favourite, much loved dishes for you to try... Let us know how they turn out for you.

Christmas Pavlova

"This pavlova recipe is a family favourite and at most family functions I'll be asked to bring it as my dish for the night. I have tried other pavlova recipes but this one seems to be a no fail recipe for me."
Celebrant Val Lambert from Googong, ACT

Ingredients:
- 4 egg whites
- 2 cups of sugar
- 1 tsp cornflour
- 1 tsp vinegar
- 1 tsp vanilla
- 4 tblsp boiling water

1. Place all ingredients into a mixing bowl and beat on highest speed for 15 minutes
2. Heat oven to 250 degrees
3. Get foil paper, grease it and sprinkle cold water on it
4. Put mixture on the foil
5. Cook for 1 hour with the oven turned down to 100 degrees
6. Turn oven off and leave in the oven until it has cooled
7. Decorate with fresh whipped cream and fruit of your choice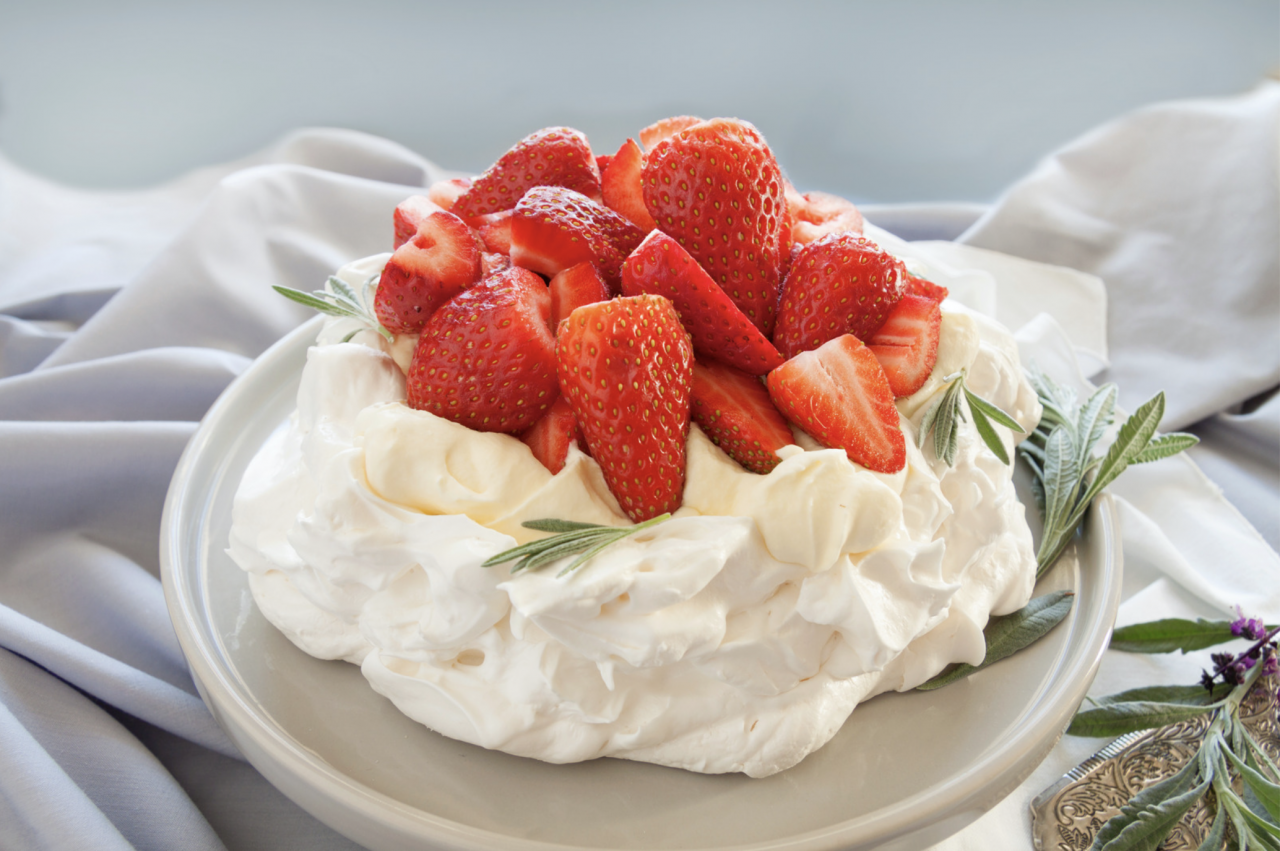 White Chocolate Truffles

"Everyone loves these, especially the children in our family. It has the benefit of being Gluten Free and can be prepared a few days in advance."
Celebrant Regina Small from Port Melbourne, Victoria

Ingredients:
- 180g good quality white cooking chocolate
- 30g copha
- 50mls thickened cream
- 2 tsp liqueur such as Kahlua or Irish Cream (alternately 1-2tsp finely grated orange rind & 2 tsp orange juice
- 100 g dried apricots
- 30g glace ginger (optional)
- ¼ cup desiccated coconut
- ½ cup rice bubbles
- 1½ cups desiccated coconut extra
- whole pecans to decorate
Break the chocolate into small pieces & chop copha into small pieces

Heat cream & liqueur/zest & juice in a saucepan over low heat until hot and bubbling.

Remove from heat and immediately add the chocolate and copha. Mix well until smooth

Pour into a bowl and refrigerate until just cool approx.. 10 mins.

Cup apricots & ginger into small pieces and fold into the chocolate mixture together with the ¼ cup coconut and rice bubbles. Do not overmix.

Place the extra coconut into a shallow container. Drop small rounds of the mixture (approx. 1 tbs) into the coconut and gently shake to coat. Refrigerate for 20 mins. until firm.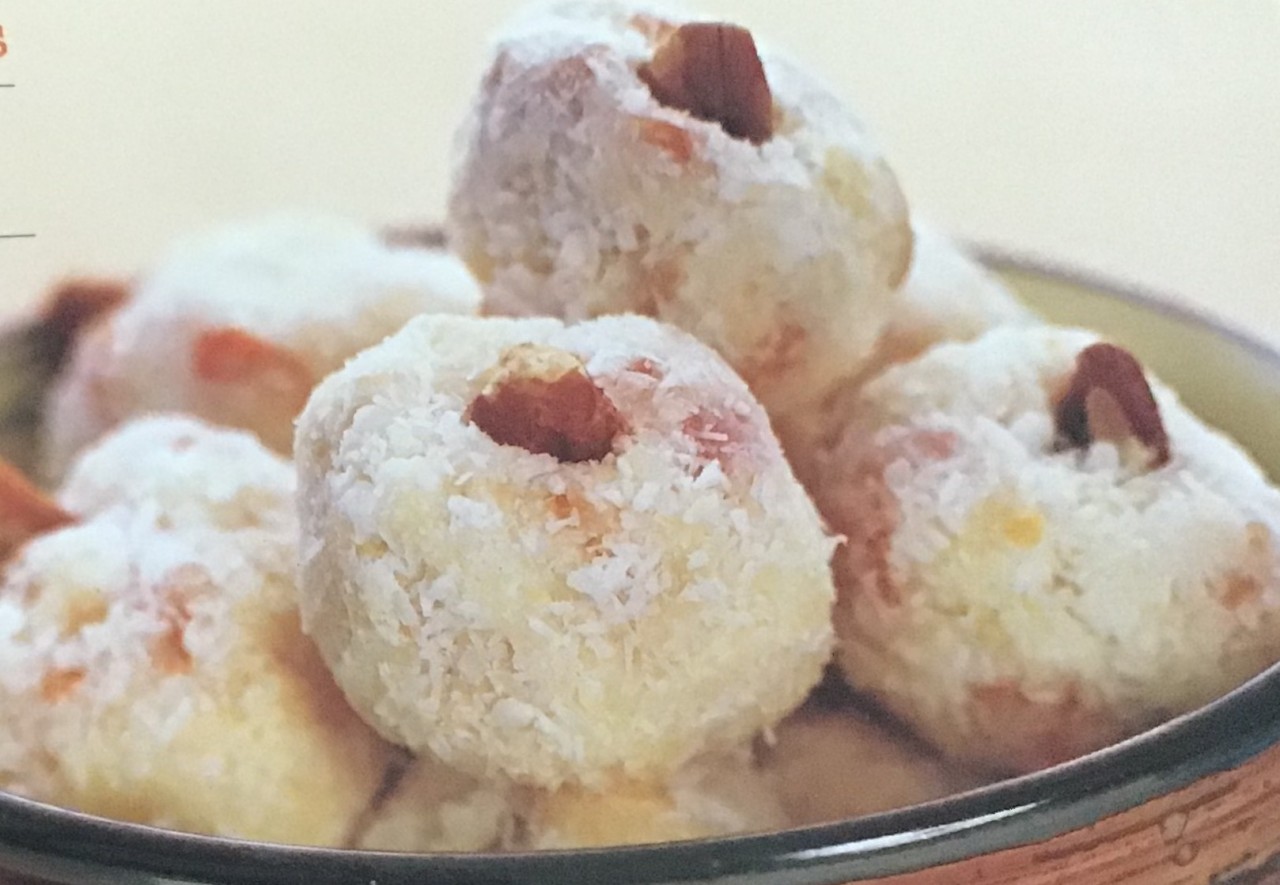 Moya's Cassata

"I love Christmas and have lots of special family recipes but here is one of my favourites (as given to me by my lovely mum, Moya)".
Celebrant Kim Waddington from Dayboro in Queensland.

Ingredients:
- 1 can of cherries
- 1 tsp vanilla
- 300mls thick cream
- 2 ltrs good quality ice cream (cheap ones set too hard)
- 2 tbs rum
- 2 tbsp cocoa
- 1 tbsp icing sugar
- 60g coconut biscuits
- 125g dark chocolate
- 60g flaked almonds
- 2 tsp butter

1st Layer:
- Combine drained cherries and rum
- Stand
- Whip cream and icing sugar
- Fold in cherries
- Spread in a container
- Freeze

2nd Layer:
- Melt chocolate in a double pan
- Add butter and vanilla
- Cool slightly
- Fold into ⅓ of the icecream slight softened (I use the electric mixer)
- Add sifted cocoa
- Freeze on top of the first layer

3rd Layer:
- Crush biscuits
- Spread on a tray with almonds to brown in the oven
- Fold into the remaining ice cream
- Freeze on top of the second layer

Chef's Note: The first piece is difficult to get out. I like to cut a small slice out before I am going to serve it just to make it easier.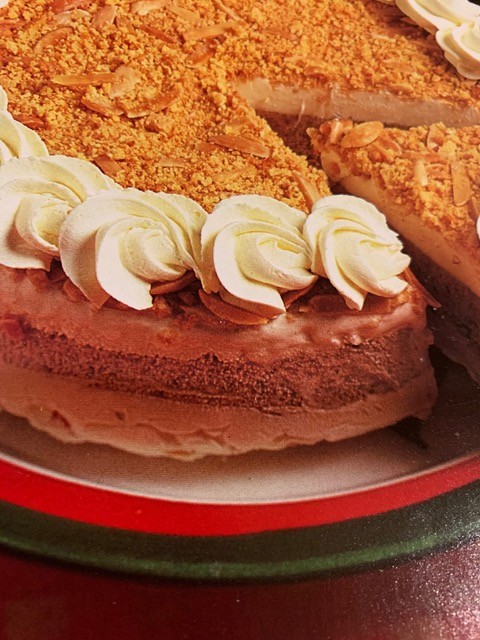 Cheesy Pastries

"Great for nibbling on with Christmas drinks - make twice as many as you think you'll need!"
Celebrant Sonia Collins from Batemans Bay in NSW

Ingredients:
2 sheets of frozen puff pastry - cut each sheet into 16 squares

In a bowl:
- Whisk 2 eggs
- Mix in 1 small onion - finely chopped
- Mix in grated cheddar cheese until you have a good stiff consistency

- Put a spoonful of mix in the centre of each pastry square - do them all before you start rolling them up as you may need to adjust the amount on each one.
- Fold the corners of the pastry over the mixture into the centre and then roll up the pastry and seal the corners.
- Place pastries on an oven tray lined with baking paper (sealed corner up ready to puff)
- Remember to space them out.
- Brush the top of the pastries with milk and cook about 15-20 mins until they are puffed and golden brown.
- Cool on a wire tray and serve warm.

Chef's Notes:

- If you intend to freeze them, don't let them get over brown when first cooking.
- If you've frozen them - defrost them a bit on a tray before reheating.
- Infinitely flexible recipe - 16 squares per sheet is cocktail size, but you can make them quicker and less fiddly by cutting your pastry in 12 squares for morning tea for teenagers!! Apparently, 6 is a good snack after surfing, but doesn't spoil your appetite for lunch!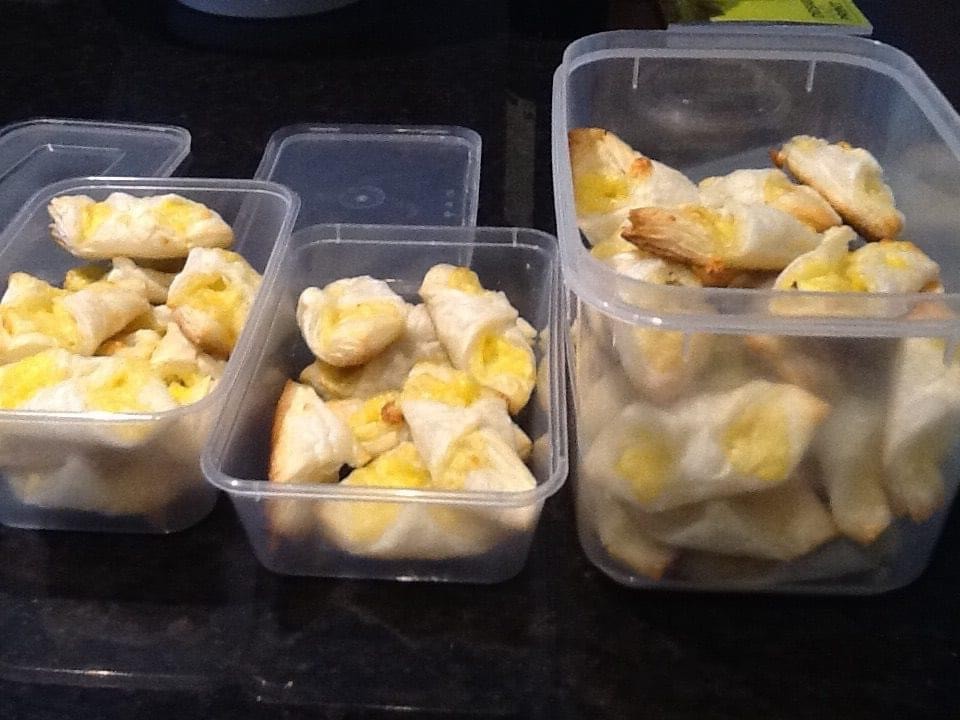 Lemonade Scones

"I was raised making scones the old fashioned way of spending ages rubbing the butter and flour until it resembled fine bread crumbs and when a friend made scones using this lemonade and cream recipe and told me how much quicker and easier it was, I was sold. I've been using this recipe for many, many years and it never fails and is a great quick cook if unexpected guests arrive."
Celebrant Val Lambert from Googong, ACT
Ingredients:
- 2 cups self raising flour
- ¼ cup caster sugar
- ½ tsp salt
- 125ml lemonade
- 125ml cream

Oven temp - 220 degrees

1. Place dry ingredients in a bowl and mix well
2. Add crqam and lemonade and mix to a dough.
3. Bake for 10-15 minutes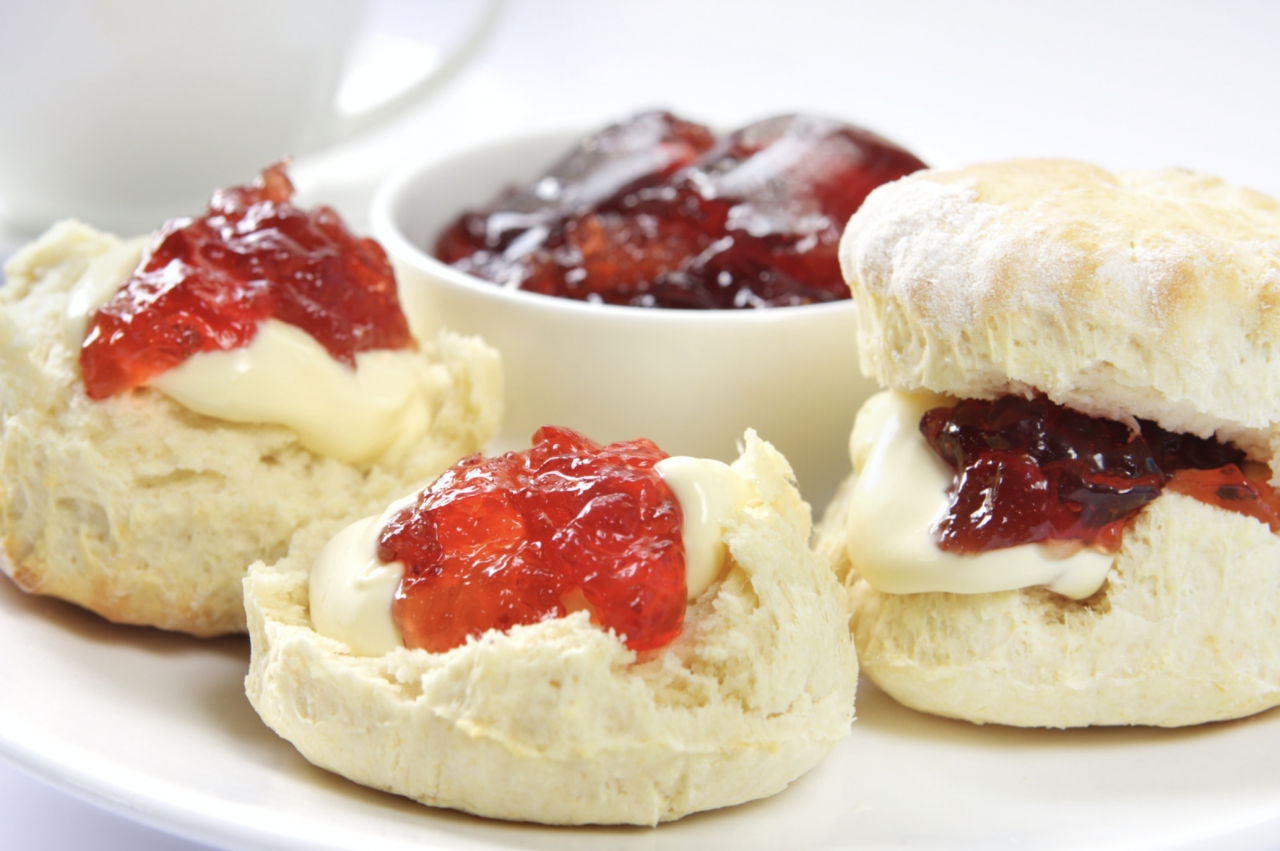 Ham, Zucchini & Fetta Loaves

"I love Christmas food to look festive, and these mini loaves just shout Merry Christmas!, don't they?"
Celebrant Shell Brown from Geraldton in Western Australia

Ingredients:
1 (150g) cup self-raising flour
5 eggs
¼ cup (60mls) olive oil
70 fetta cheese, crumbled
½ cup (60g) coarsely grated cheddar cheese
2 large slices ham (150g), chopped finely
1 medium brown onion (150g), chopped finely
3 medium zucchini (360g), grated coarsely
¼ cup each finely chopped fresh mint and flat-leaf parsley
8 baby grape tomatoes, halved

- Preheat oven to 200C/400F
- Grease eight-hole (¾ cup/180ml) petite loaf pan
- Line each hole with a strip of baking paper, extending paper over short sides
- Sift flour into a large bowl
- Whisk in eggs and oil
- Stir in cheese, ham, vegetables and herbs
- Season
- Spoon mixture into pan holds and top with tomato halves
- Bake loaves for about 30 mins.
- Stand loaves in the pan for 5 mins, then turn them onto a wire rack to cool.

Chef's Note:

You can also bake this mixture in a one loaf pan. It will take about 45 mins to cook.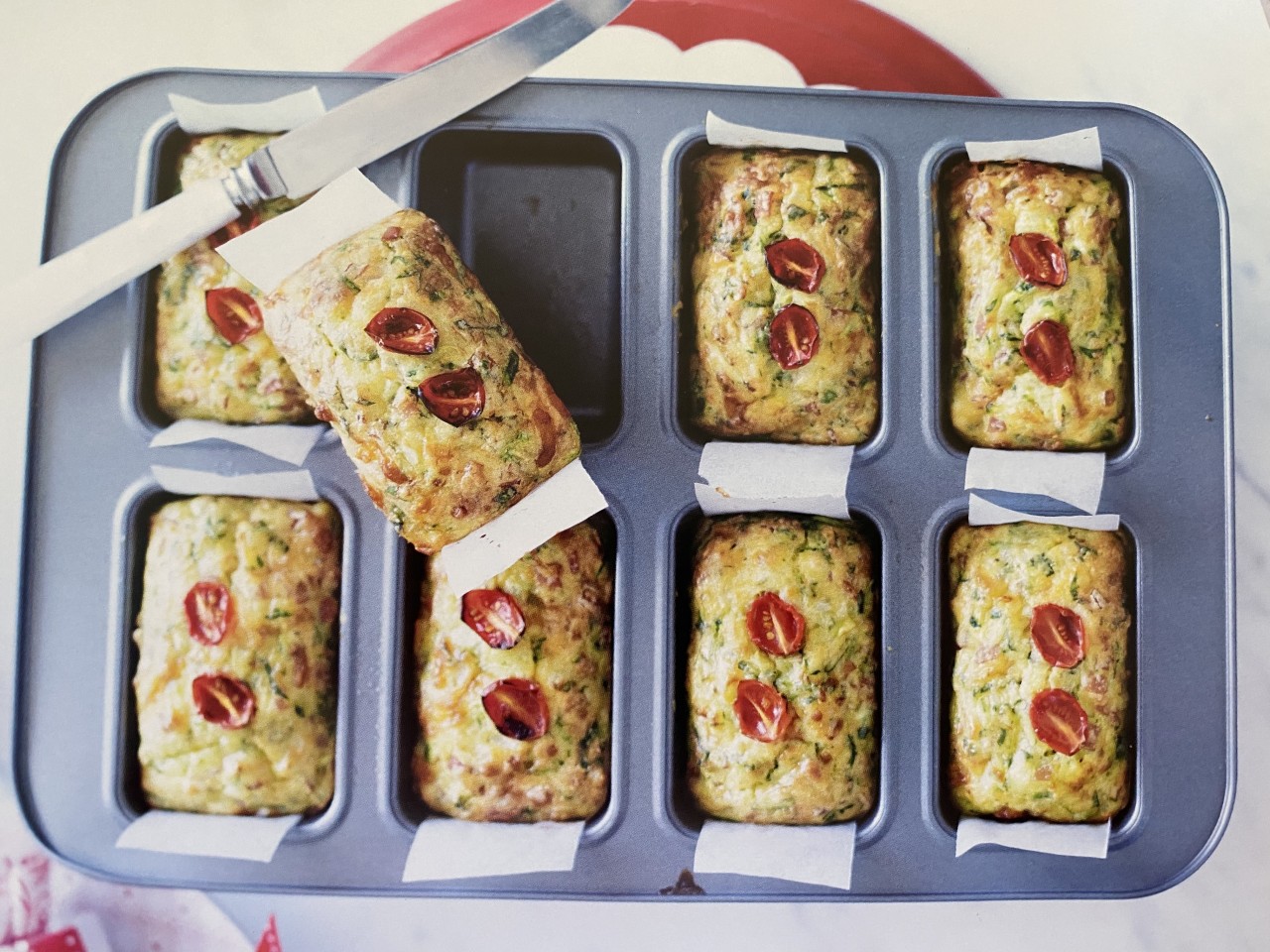 Carrot Quiche
"This is a real treasure to make. It is such a simple recipe, quick to make and tasty. But I do change it up every time I make it. Never tastes the same each time. The last time I made it I had so much mixture that it took a bit longer to cook than its usual 35-40 mins."

Celebrant Leonie Hansen from Mandurah, Western Australia
Ingredients:

- 1 cup grated carrot
- 1 cup grated cheese
- 4 bacon rashers diced
- 1 cup milk
- 4 eggs
- 1 onion diced
- salt & pepper
- 14 crushed Sao Biscuits
Mix all ingredients together.
Put into a greased pie dish.
Bake in oven 200C for about 35minutes.
Now to experiment – you can add more or different components to this recipe. Make it your own, try different herbs and spices.
Suggestions:
- Add spinach (any variety)
- Add sweet corn kernels (I use the tin corn)
- Make it completely vegetarian and remove the bacon
- Swap out the bacon for tuna (the tin tuna)
- Decorate the top of the quiche with sliced tomatoes with a sprinkle of mixed herbs
- Add curry powder or mustard
Just remember you may require extra egg/s or milk to ensure consistency of mixture is not over dry. It's easy to experiment with this and adding your take on this recipe.
Enjoy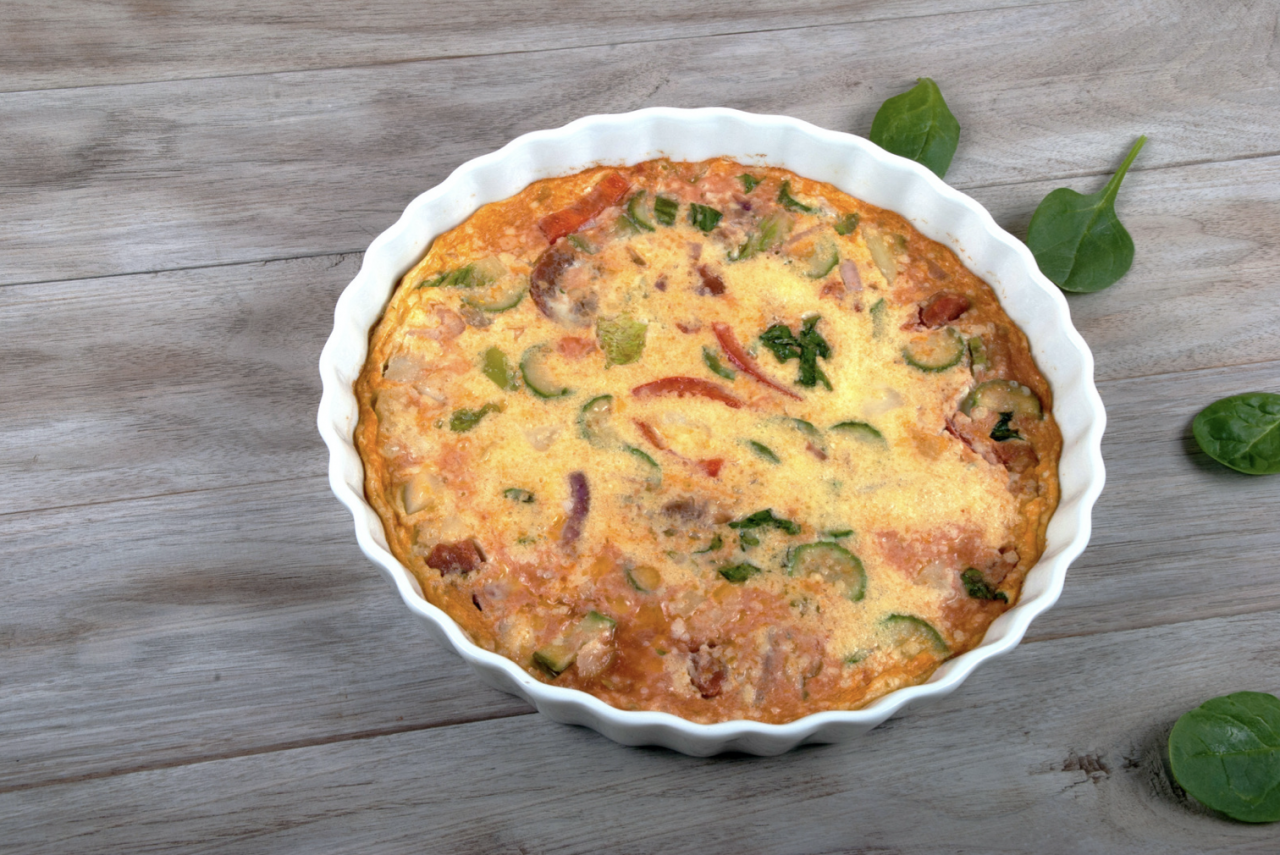 Rum Balls
"This is the rum ball recipe that my family has used for over 50 years..... We still talk about the year my Aunty Pat used OP rum by mistake!"
Celebrant Kim Waddington from Dayboro in Queensland.

Ingredients:
- 10 weetbix
- 1 cup sultanas
- ½ cup desiccated coconut
- 1 tablespoon cocoa
- ¾ can of sweetened condensed milk
- 2 tbsp run

- Mix all the ingredients except coconut together
- Chill in the fridge for one house
- Roll into balls
- Roll in coconut





Chocolate Truffles
"They are delicious... a bit bitter when you first bite into them, and then you get a sweet, pleasant, chocolatey, liquer surprise."
Celebrant Joanne Ambrose from Gympie in Queensland.

Ingredients:
- 250g dark chocolate broken into pieces
- 1½ tbsp instant coffee powder
- 3 tbsp hot water
- 125g unsalted butter, cut into small pieces
- 3 tbsp coffee or chocolate flavoured liqueur (I use Kahlua or Tia Maria)
- About ½ cup of cocoa
- 25 small paper cases

- Place chocolate, instant coffee and hot water in a heatproof bowl over simmering water. Stir until it melts and then remove from the heat.
- Have butter at room temperature and using a wire whisk, beat butter into chocolate mixture, a piece at a time.
- When butter mixed in, add liqueur. Cover bowl and mixture until firm.
- Sift cocoa onto a sheet of greaseproof paper. Using a teaspoon, take out walnut size pieces of chocolate mixture, shape them into small balls. (I usually make blobs and it works ok)
- Roll balls in cocoa, using two spoons. Lift truffles carefully and place into paper cases.
- Refrigerate until ready to serve.

Makes about 25 truffles.

Chef's Note: It's Delishio. Enjoy!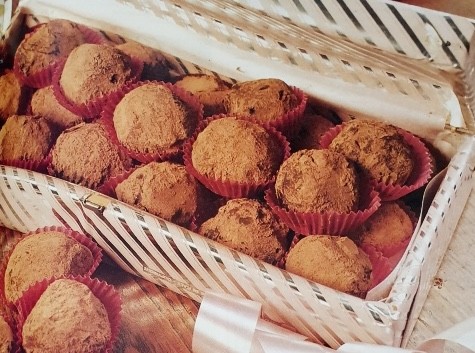 Steamed Orange Pudding

"Living in Queensland, the heat is extreme during the Festive Season, so... this pudding is light and fresh while still having a hot pudding for your family Xmas dinner."
Celebrant Carolyn Simpson from Gladstone in Queensland.

Ingredients:
- 185g butter - softened
- ¾ cup castor sugar
- 2 tsp finely grated orange rind
- 3 eggs
- 1½ cups milk
- ½ cup cream to serve

Syrup:
- ¼ cup orange juice
- ½ cup castor sugar
- 2 oranges - peeled & segmented

- Grease 8 capacity pudding steamer
- Line the base with baking paper
- Beat butter, sugar, orange rind until light and fluffy
- Add eggs - 1 at a time, beating to combine
- Sift flour over the mixture
- Add milk, then fold until combined
- Pop mixture into the steamer.
- Place a large saucepan of boiling water ½ way up the steamer
- Bring to the boil and reduce heat to simmer for 1½ hours
- Combine orange juice & sugar on medium heat for 3 mins, reduce heat 5 mins until thick
- Add segments
- Stand pudding for minutes 10 mins
- Pour over syrup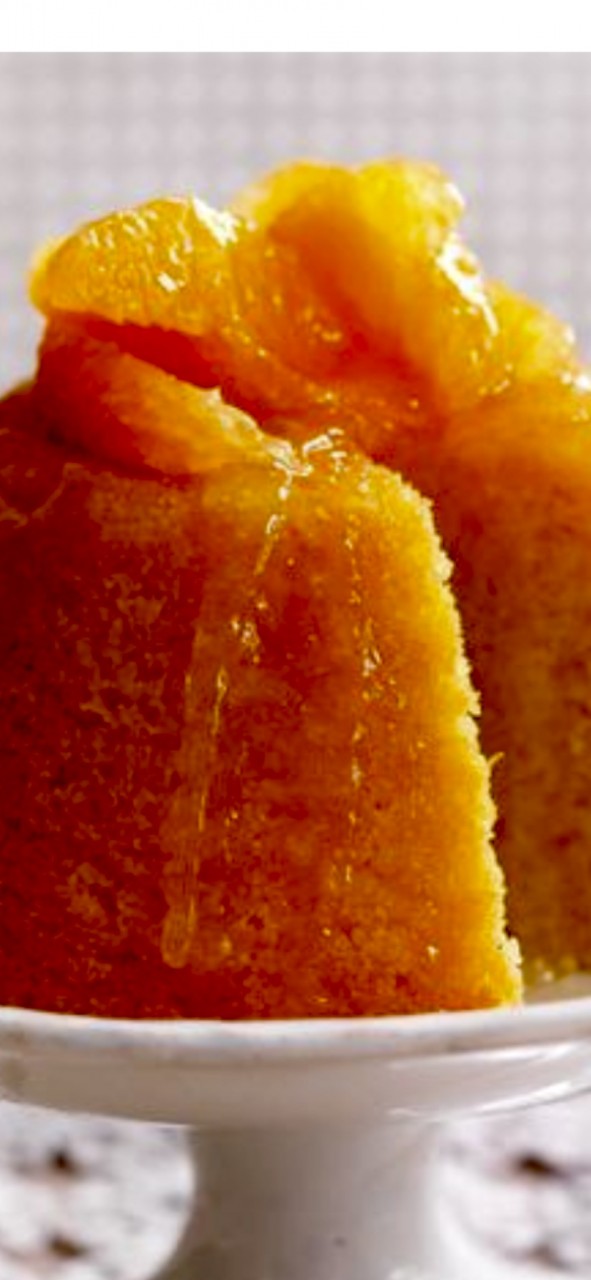 Spinich Cob Loaf Dip

"This is such a dangerous recipe, especially if it has been prepared prior to your guests arriving... there is no such thing as 'just one bite'!"
Celebrant Shell Brown from Geraldton in Western Australia.

Ingredients:
- A regular sized cob loaf or a few small ones (adjust depending on the number of guests you're feeding)
- Spring Vegetable soup mix (I sometimes use French Onion, depending on my mood and what's in my cupboard)
- Frozen spinach
- Water Chestnuts
- Whole egg mayo
- Sour Cream

- Cut a big hole in the top of your cob loaf and just like you did as a child, rip all the bread out in large chunks - Making a big bread bowl.
- You can toast the bread if you prefer to get it crispy, but some people prefer to leave it o'natural.
- Mix all the other ingredients together in a bowl and pop into the fridge for a couple of hours before serving - this helps the veggies in the soup mix to rehydrate.
- When you're ready to serve, put the cob on a serving plate larger than the actual loaf, top the mixture into the bread bowl and scatter the 'inside' bread chunks around the edge.

Option 2: You can toast the cob loaf and the bread chucks under the grill and heat up the mixture serving it all warm. I think it tastes amazing either way.

Chef's Note: You can make the mixture up to 48 hours in advance - just keep it stored in the fridge and separately to the bread. Always use the freshest bread you can get your hands on and even though I can almost guarantee there'll be no leftovers - probably best no to try and keep it after it's been out of the fridge.

To make it even more Christmasy.... add some chopped up red chillis or tomatoes.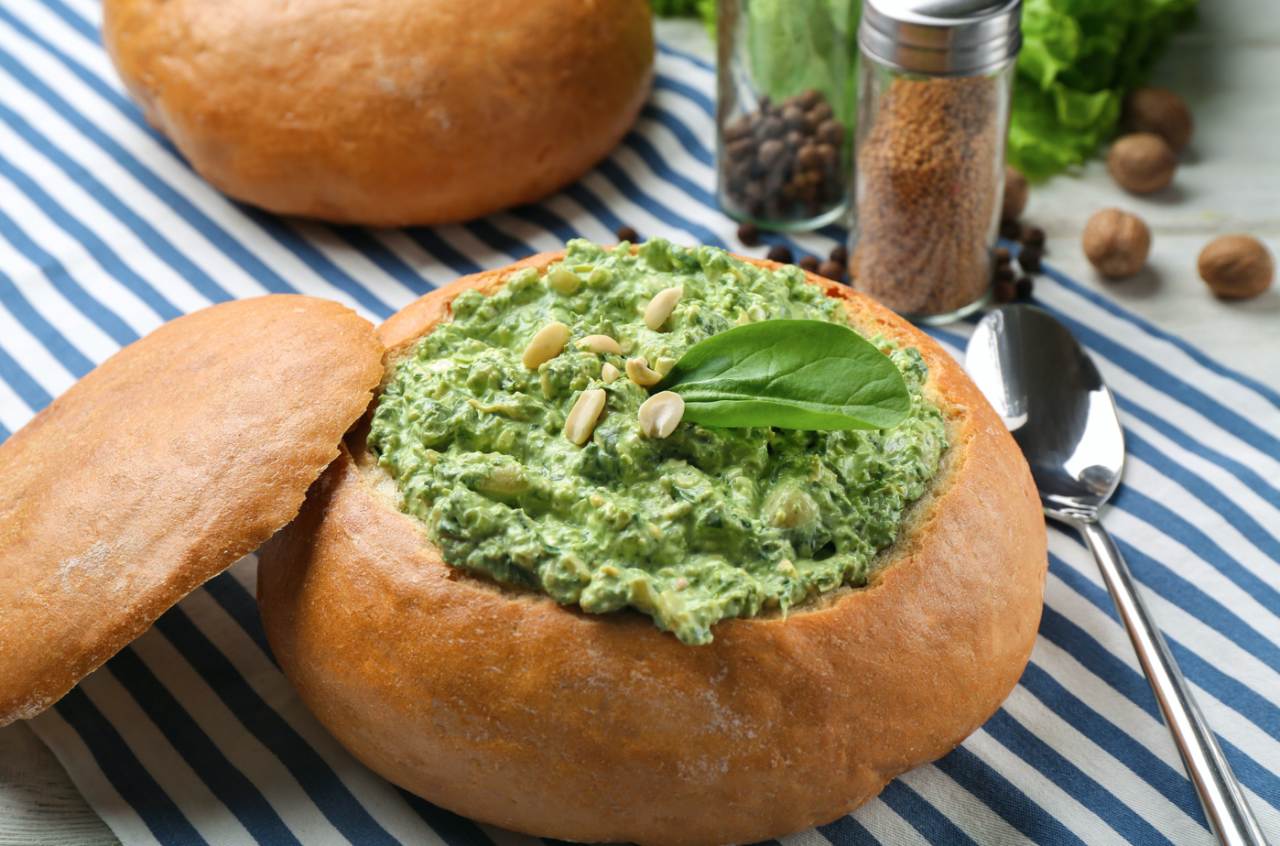 Leonie's Baileys Irish Cream

"When I made it for the first time I misread the handwriting and through it was 2 cups of whisky, but it should have been only 1 cup... I continued to make it with the 2 cups and have never looked back."
Celebrant Leonie Hansen from Mandurah, Western Australia

Ingredients:
- 2 eggs - beaten
- 2-3 tbls chocolate topping
- 1 carton cream - 235ml - 1 cup
- 1 can Condensed Milk - 395g
- 1 can Evaporated Milk - 375g
- 2 cups Whisky (or Brandy)
- 1 tsp Vanilla
- 1 tsp Coconut Essence
- 1 tsp coffee granules (optional)
Blend all ingredients together.
Then Chill
Then drink in moderation... well, as moderately as you can.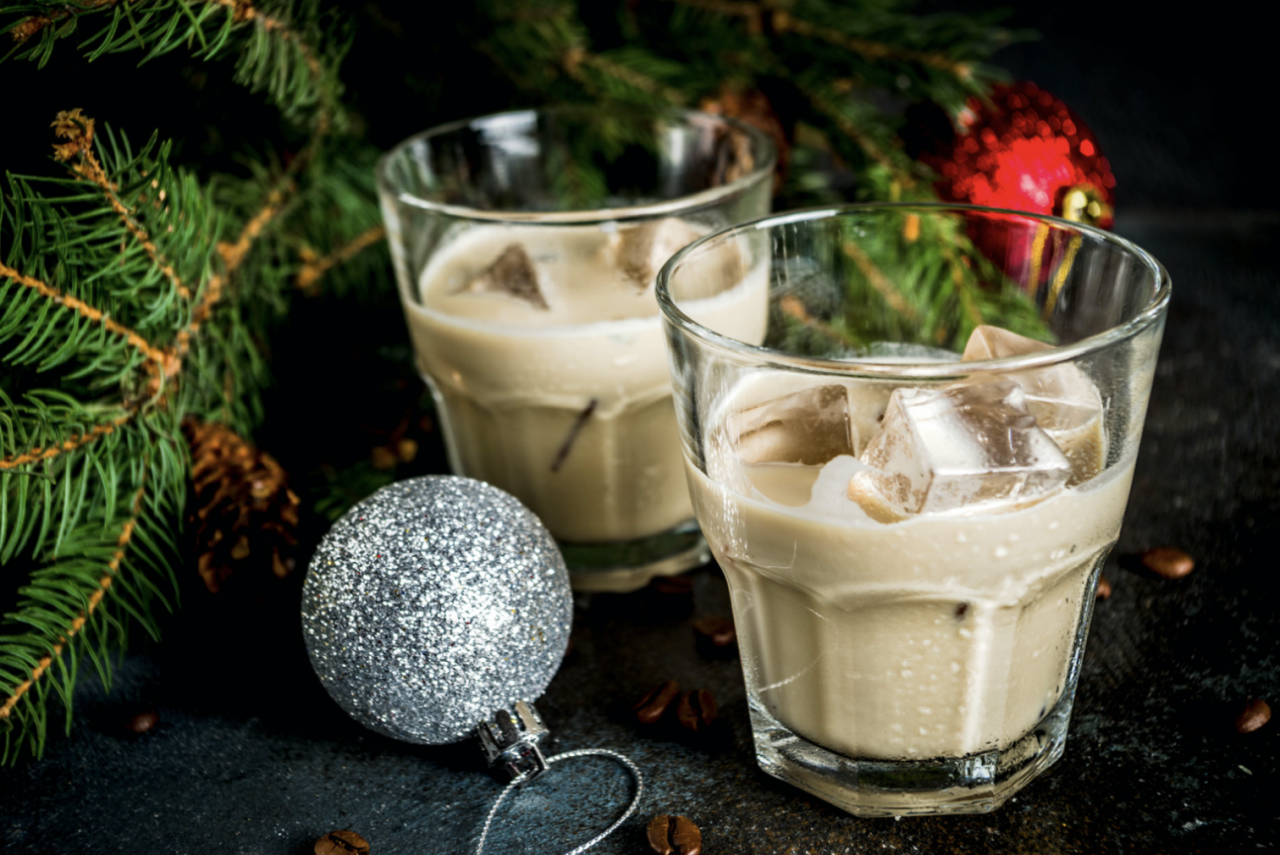 Rice Encrusted Quiche

"This is a favourite in our family. It's a delicious snack to have warm, with Xmas drinks and also great cold to take on a Boxing Day picnic. You also have the availability to substitute the topping ingredients for favourites of your own.
Celebrant Regina Small from Port Melbourne, Victoria.
Ingredients:
- 3 spring onions
- 2 sticks of celery
- 5 stalks fresh thyme or basil
- 2 cloves garlic
- 200g Grated Cheddar or Mozzarella (Pizza cheese mix is a good alternative)
- 4 eggs
- 3 cups cooked long-grain rice
- 2 tbs Olive oil
- 150g salami chopped
- 100 g pitted Kalamata olives
- 150 g sun-dried tomatoes chopped
- Extra thyme or basil for garnish
1. Preheat oven to 200. Place a greased Flan Form onto a small baking tray
2. Chops spring onions, celery and thyme/basil and mix together. Add crushed garlic
3. Combine the cooked rice & ¾ of grated cheese plus 1 slightly beaten egg.
4. Mix together and press into Flan Form.
5. Heat oil & Fry chopped spring onion, garlic, celery & Thyme/basil for 3 mins. until softened
6. Combine celery mix, salami, sun-dried tomatoes, olives, remaining cheese and eggs.
7. Place into the Flan Form over rice base.
8. Bake 25-30 mins. until just set. Stand for 5 minutes before serving.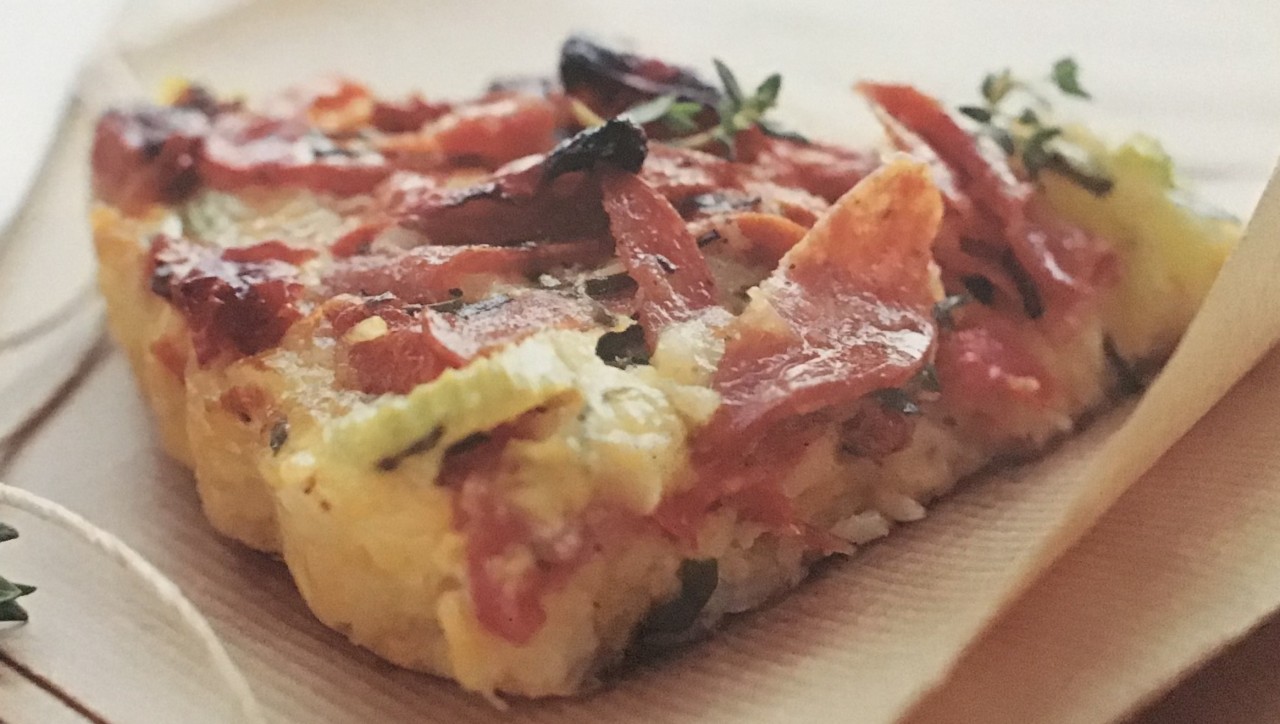 Fruit Loaf

"This tea loaf is a more recent addition to my cook book of go-to recipes. I'm not a huge fan of traditional fruit cake recipes but found I really liked this one. I liked the idea that it had no added sugar and I realise there's the sweetness from the natural sugars in the sultanas but I tell myself that must be better for me than refined sugar when I want a sweet treat."
Celebrant Val Lambert from Googong, ACT

Ingredients:
- 375gms dried fruit }
- 1 cup cold tea } soak overnight

1. Add
- 1 cup self raising flour
- 1 tsp of bicarb soda/powder

2. Mix well
3. Bake for 45 mins @ 180 degrees


Comments
2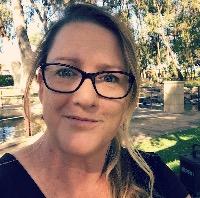 Delish!
All the recipes look so good!!! I can't wait to try them ALL! (Especially Leonie's Baileys Irish Cream!!!!! )
All the recipes look so good!!! I can't wait to try them ALL! (Especially Leonie's Baileys Irish Cream!!!!! ;))

Christmas Recipes
HI Everyone
Thanks for the Christmas Recipes they all look great
Wishing everyone a Safe & peaceful Christmas

Kind Regards
Kerry Wing
HI Everyone Thanks for the Christmas Recipes they all look great Wishing everyone a Safe & peaceful Christmas Kind Regards Kerry Wing
By accepting you will be accessing a service provided by a third-party external to https://www.celebrants.org.au/